🚨: Aclaimant has released some new additions within the Notes & Files on safety & incident records during the week of May 1st, 2023. With these new updates, this will allow for greater efficiencies in users' workflows and provide further centralization around documentation.
What's New?
Dragging and Dropping Files into Notes & Files Sub-tabs on Safety & Incident Reports:
Aclaimant has recently released an enhancement around the ability to drag and drop files on the Files tab located on an incident or safety report record. Aclaimant has also refreshed and updated this capability into the Notes tab (if applicable).
To drag and drop files into the Files tab, you can begin by navigating to the incident or safety report record. Select the Files tab. From there, drag and drop your file into or around the newly added blue box labeled "Upload files by dragging & dropping or selecting them".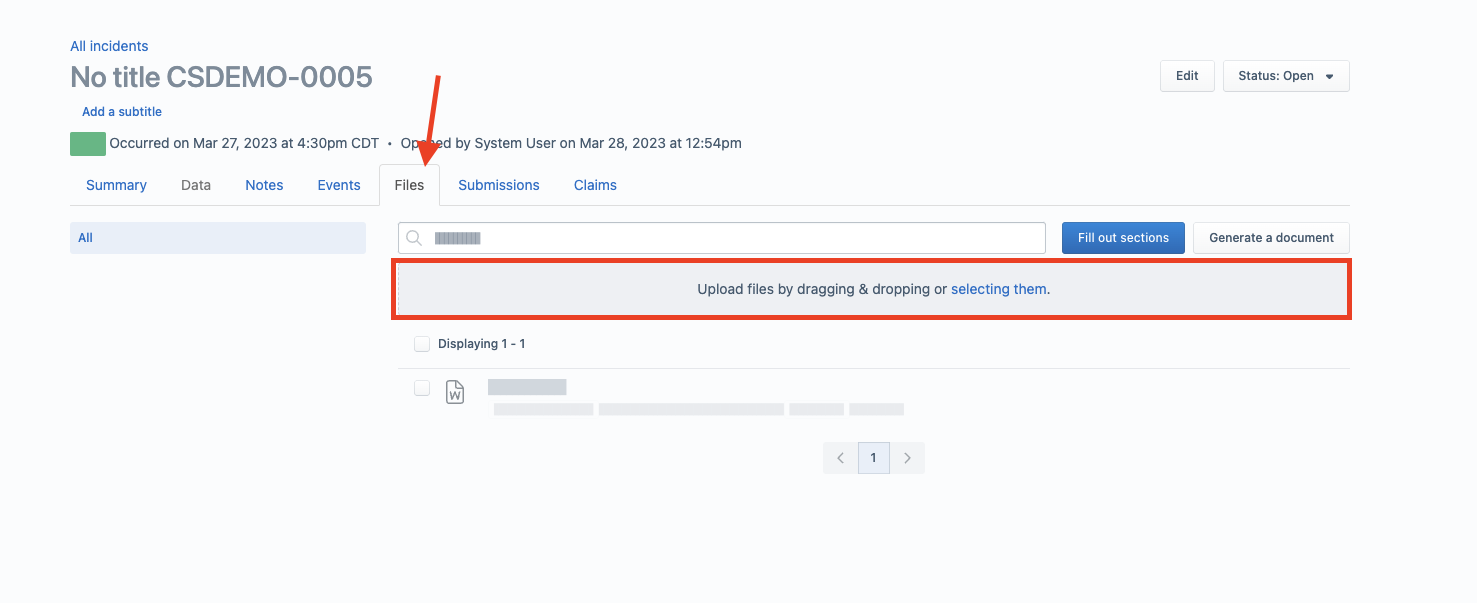 The ability to access the Files tab will depend on your role & permissions within your organization. If you do not have access into this functionality and have questions, please contact your administrator within your organization.

Questions? Reach out to your Customer Success Manager with further questions.