🚨: Aclaimant has released some new additions within notifications regarding submission errors and policy enhancements during the week of May 8th, 2023. With these new updates, this will allow for greater efficiencies in users' workflows and reduce lag time.
What's New?
Submission Error Notifications
This week, Aclaimant has released a notification enhancement associated with submitting an incident to a carrier/TPA.
The ability to receive a notification associated with a submission error will allow for greater efficiencies in users' workflows and could reduce lag time and avoid miscommunication around incident submission.
Submission notifications needs to be configured on a user-by-user basis on the Notification tab located within each user profile. Users will receive notifications around submissions errors if it pertains to their submission. You will not be notified of another user's failed submissions.
Below is an example of how a failed submission would look on the Submissions tab located on each incident record and various notification options that are configurable on a user-by-user basis.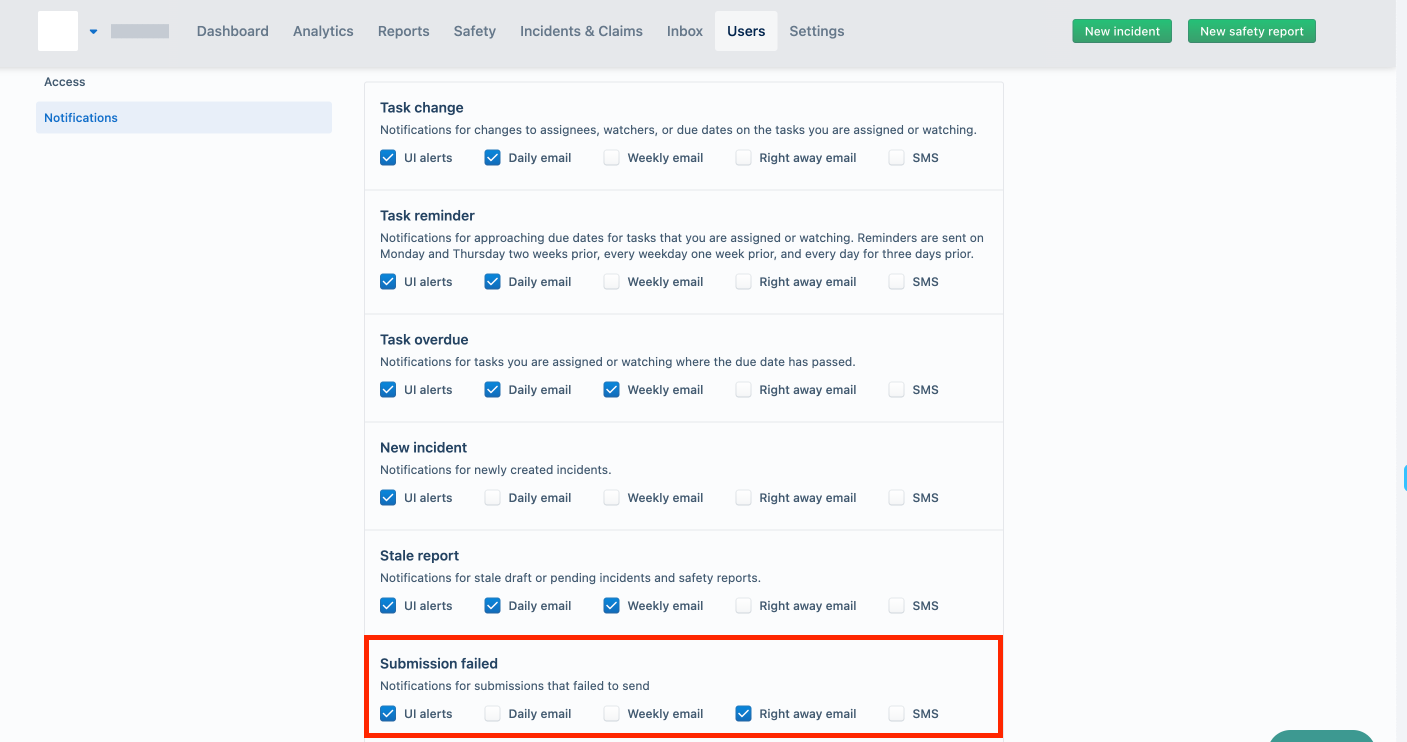 More information on notification cadence can be found on this Support article if you would like further information on notifications.
Collective Policy Enhancements
As a collective level user, you now have the ability to view policies at the collective level.
Under the Settings tab, you will see a newly added Policies tab. This enhancement will allow you to view policies across all of the companies within your collective. See below for an example of how this will look in Aclaimant.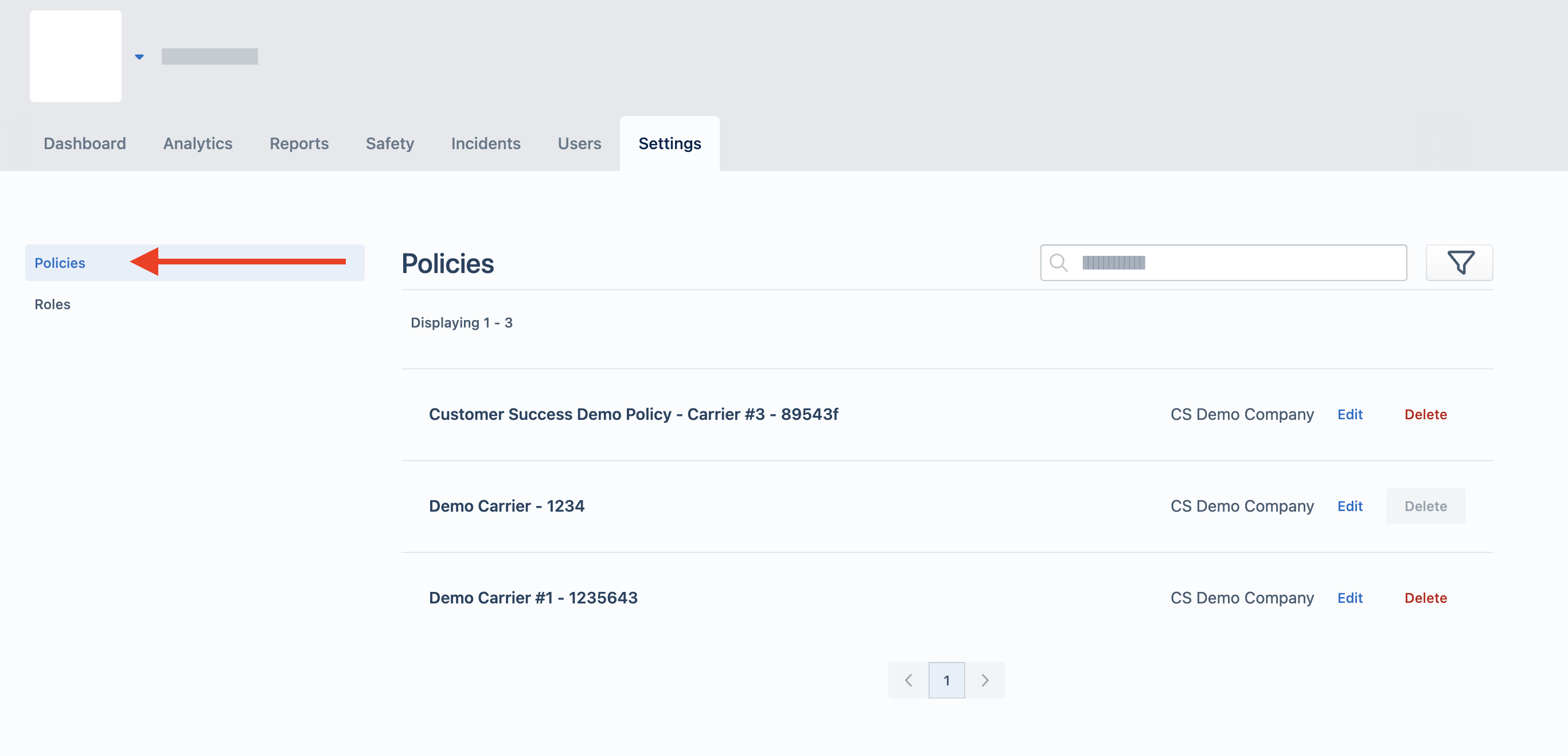 *If any Company level policies are modified at the Collective level, you will instantly be brought into that specific company in which you are making edits to.*
Questions? Reach out to your Customer Success Manager for further details and how this affects your organization.
Looking for what else is new? Check out our Product Releases page for more!