🚨: Aclaimant has now released an additional functionality around user sessions. Please also reference this Support article for further details.
What's New?
When a user has existing sessions, you will now be prompted with a toast message that informs you of multiple active sessions across devices. As a user, you will be able to revoke any session and see what session is still active.
How do I view this?
1. Select your name in the top right corner of the Aclaimant window.
2. Select Settings and you will be brought to your user profile.
3. Select Sessions and view all active sessions by IP Address.
See below for a visual on how this will appear on your user profile.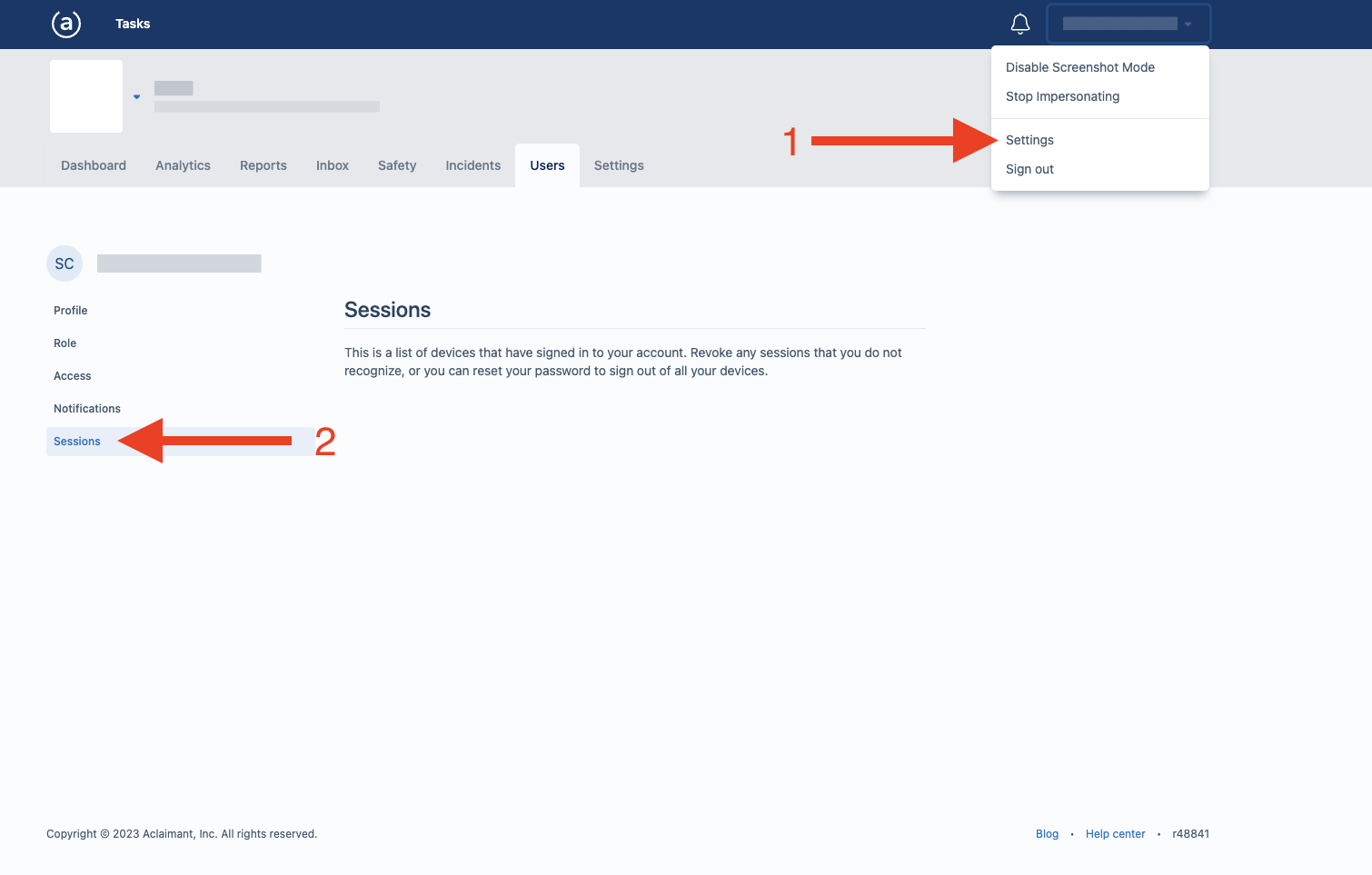 Questions? Please reach out to your CXM for more information.