💡: Talk-to-Text speech dictation is a great efficiency tool supported by the Aclaimant platform on both desktop and mobile devices.
Overview
Voice dictation makes it faster and easier to complete forms and supports expanded accessibility needs for people who have challenges with typing.
Any "text box" on a form can use this feature to allow you to speak and automatically have your voice translated and entered into the form as text.
This article will show you how to:
Enable this feature of your device
How to Enable Talk-to-Text
Android Device:
Go to Settings > General Management > Language and input.
Select On-screen keyboard or Virtual keyboard
If presented, select Manage Keyboards, then perform one of the following as appropriate:

Select Google voice typing to turn on or off.
Select <device name> keyboard then tap the Google voice typing key switch to turn on or off.

Once turned on, select any text field in the Aclaimant app and look for the microphone icon in the keyboard that appears.
Press the microphone icon to start dictating speech to text.
Apple iOS device:
Go to Settings > General
Then click Keyboard.
Click the switch to Enable Dictation.
Enable on Desktop:
Window/PC

Follow these directions to enable dictation on PC/Windows 10.
Once enabled, select a text field and press the Windows logo key + H to open the dictation toolbar.
Start speaking and when you are finished say "stop dictation".
iOS

Go to System Preferences > Keyboard > Dictation
Turn on dictation & select a shortcut of your choice.
Once enabled, select a text field and press the shortcut key you assigned to open the dictation tool.
Start speaking and the words will appear in the text field.
Press Done when finished (see screenshot below).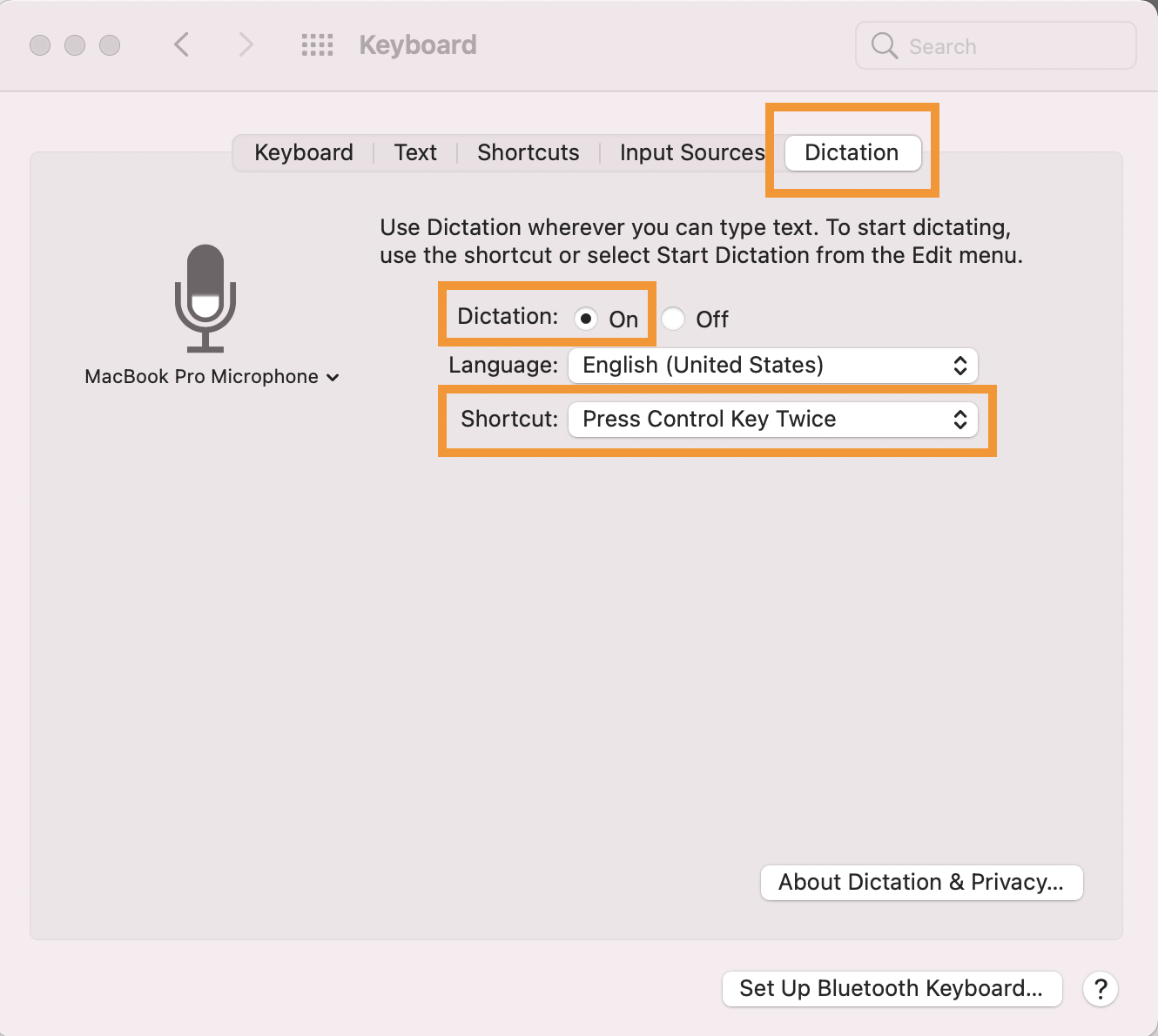 How to use this feature within the Aclaimant platform:
Click into any text box you want to enter information.
Once dictation is enabled, a microphone icon should appear in the key board as shown below.
Click the microphone and start speaking.
Once you click the microphone and start speaking, the text box will populate with your speech.
When you are finished speaking, press Done.