The below steps outline how to setup Aclaimant as a custom application within Okta® for SAML (Security Assertion Markup Language) authentication. This details what information Aclaimant must provide to customer IT contact along with the required info customer must provide back to Aclaimant Implementation Manager for full configuration.
Step 1 - As an Okta Admin, navigate to Applications menu and click arrow to expand. Select Applications page, as illustrated below: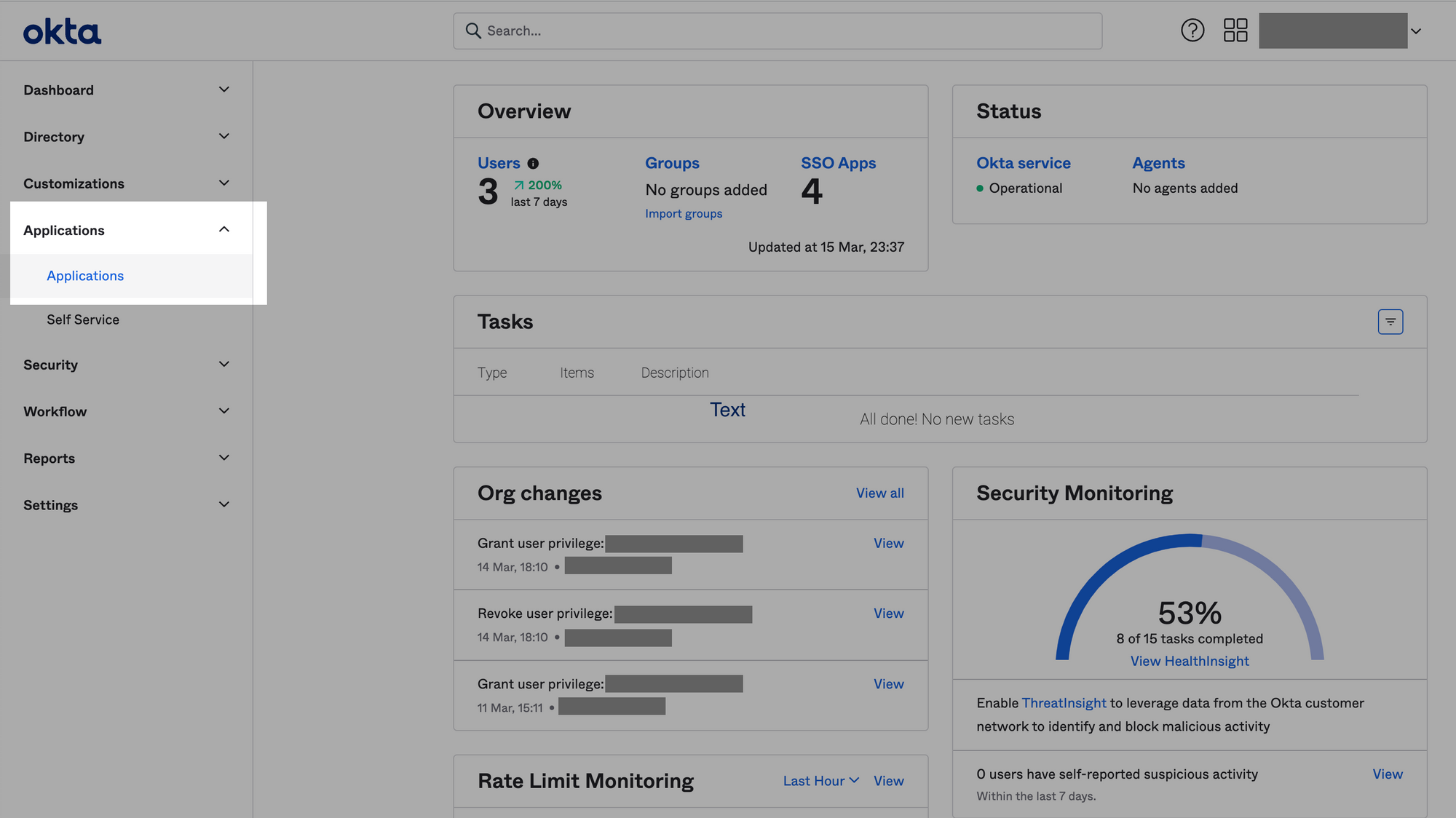 Step 2 - Select Create App Integration, as illustrated below: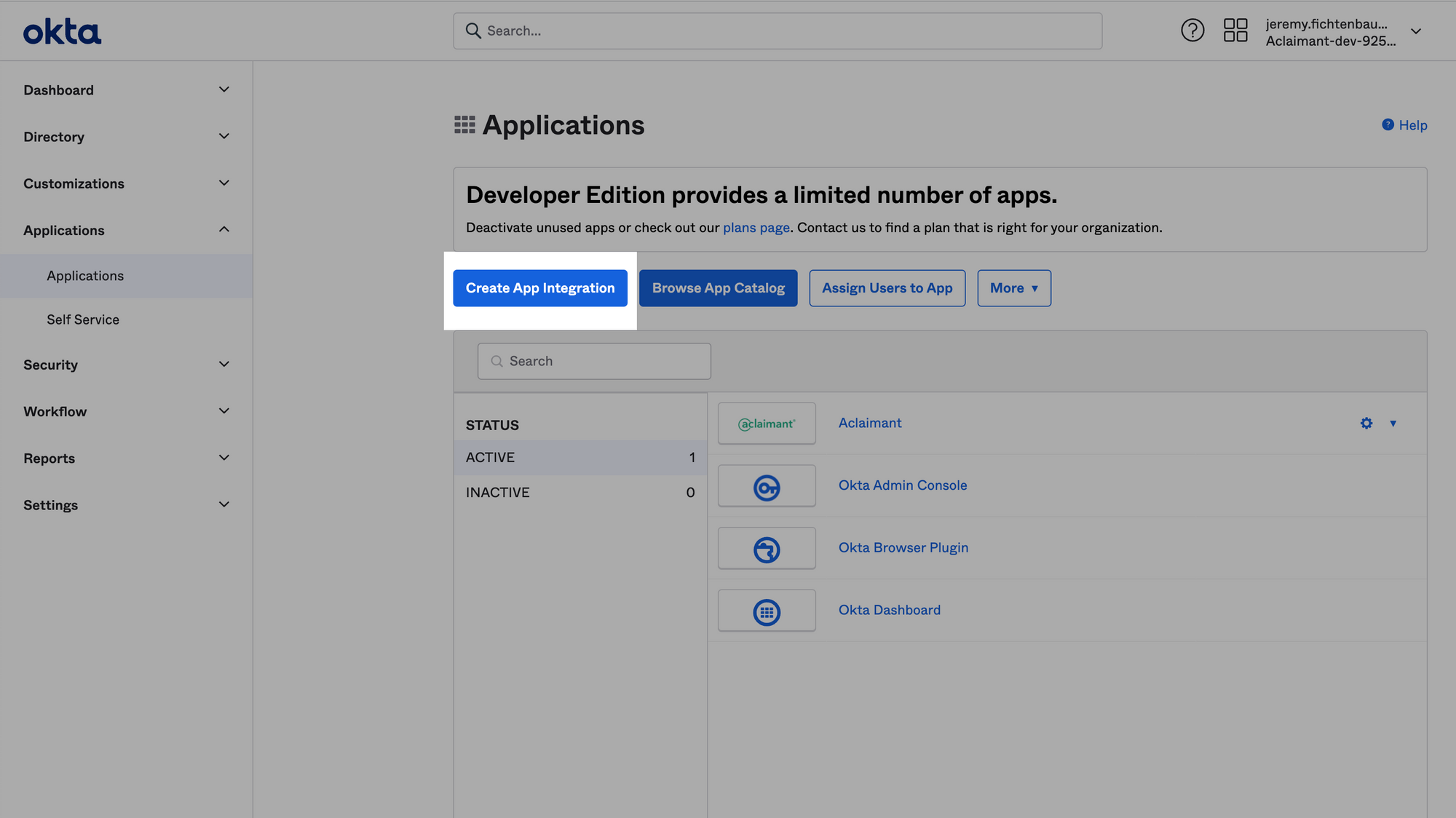 Step 3 - Select "SAML 2.0" and then click "Next"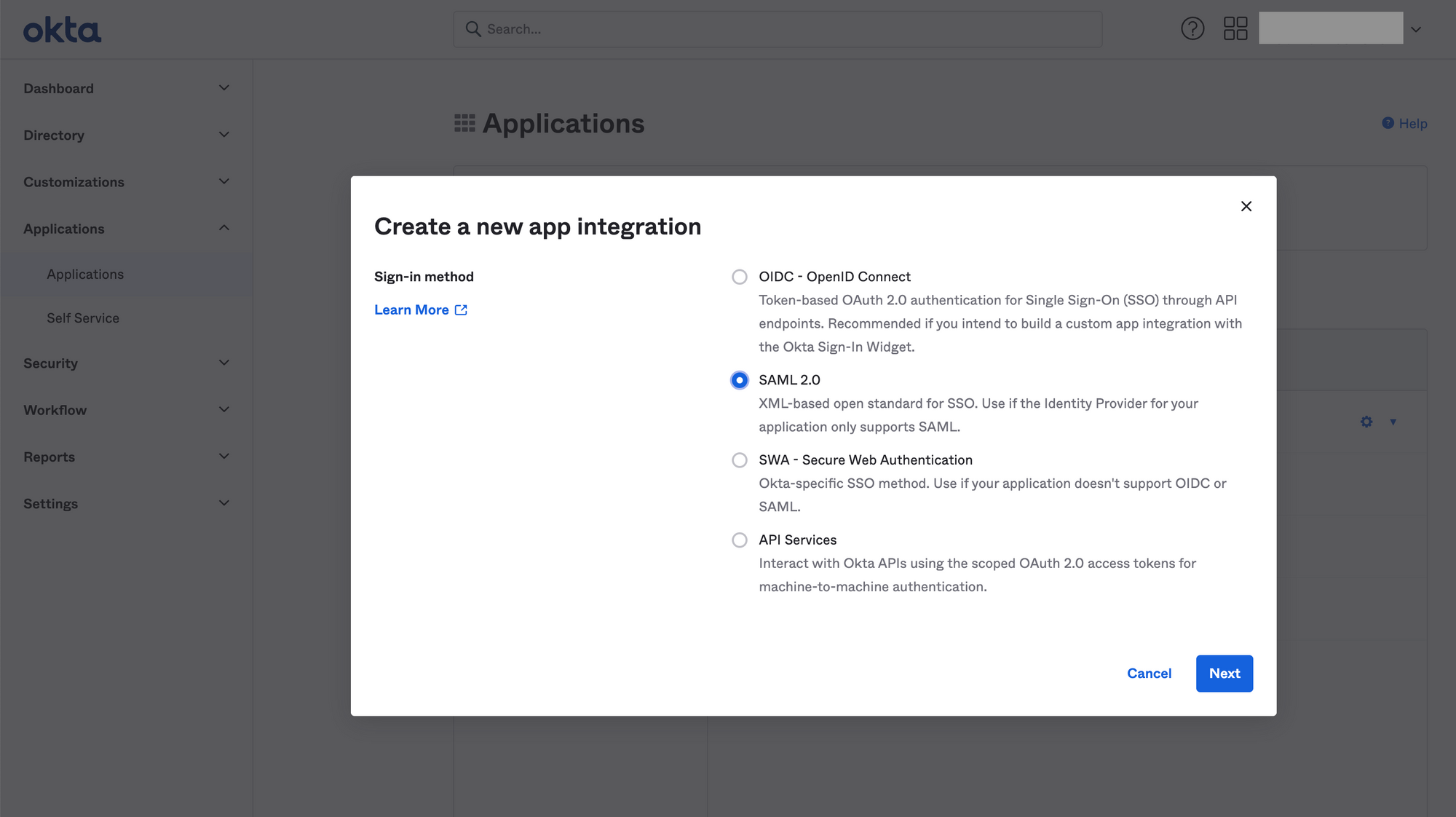 Step 4 - Under the first step "General Settings", enter an application name (i.e. Aclaimant) and upload the Aclaimant logo (see image provided below). Then select Next.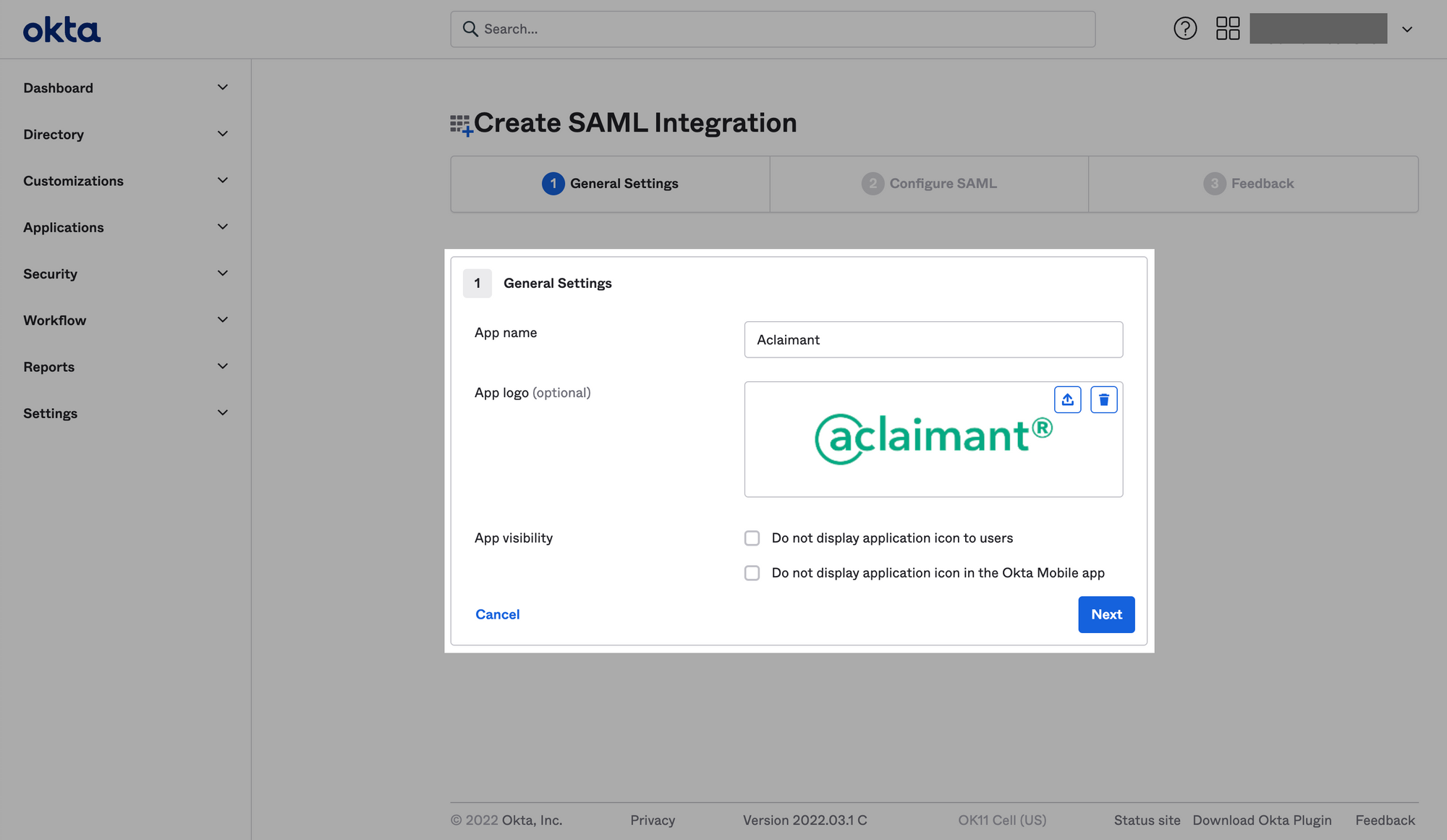 Aclaimant Logo - please download and save the below Image.

Step 5 - Under the A SAML Settings section, enter the following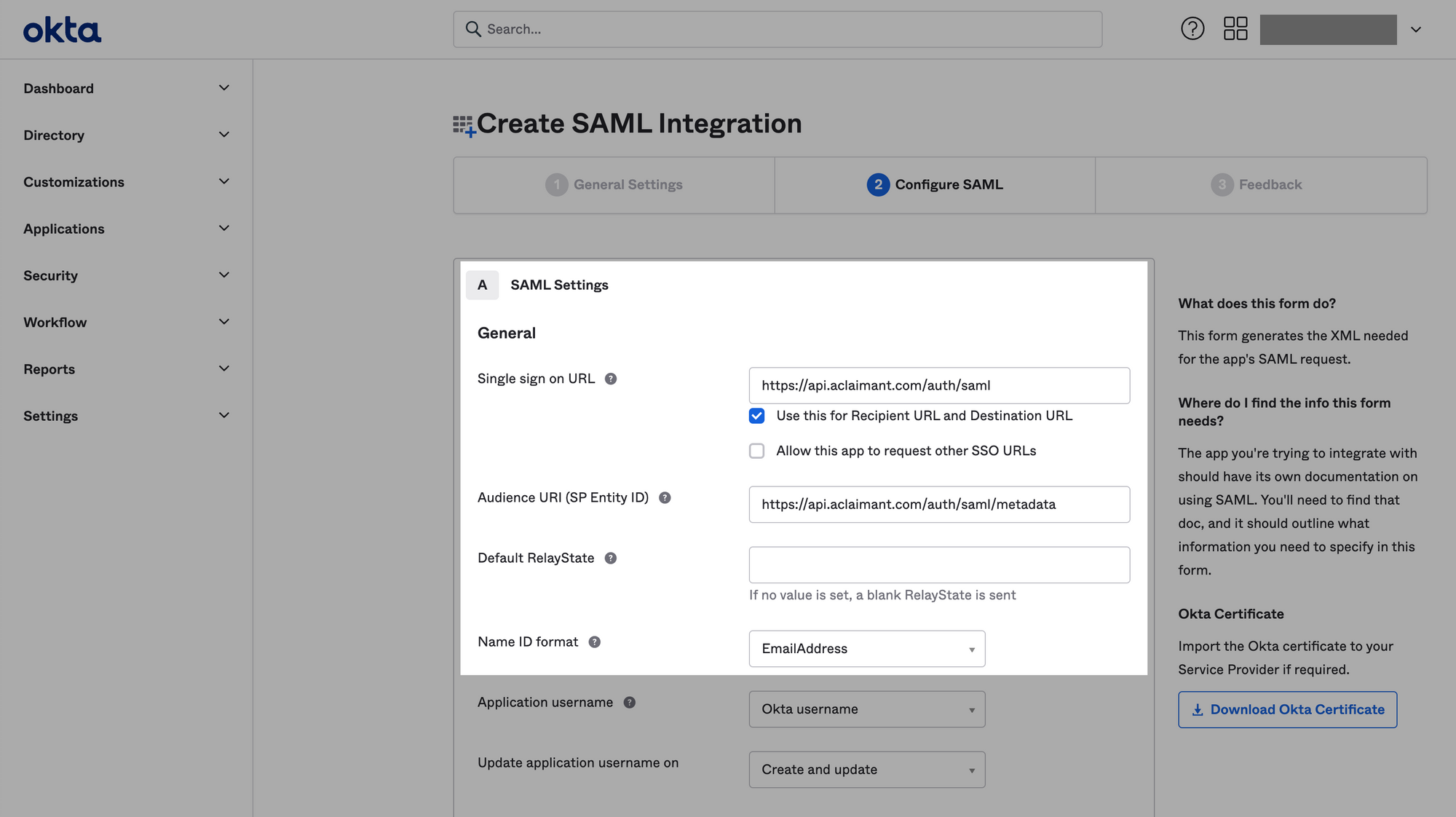 Step 6 - Scroll to the bottom of the page and select "Next"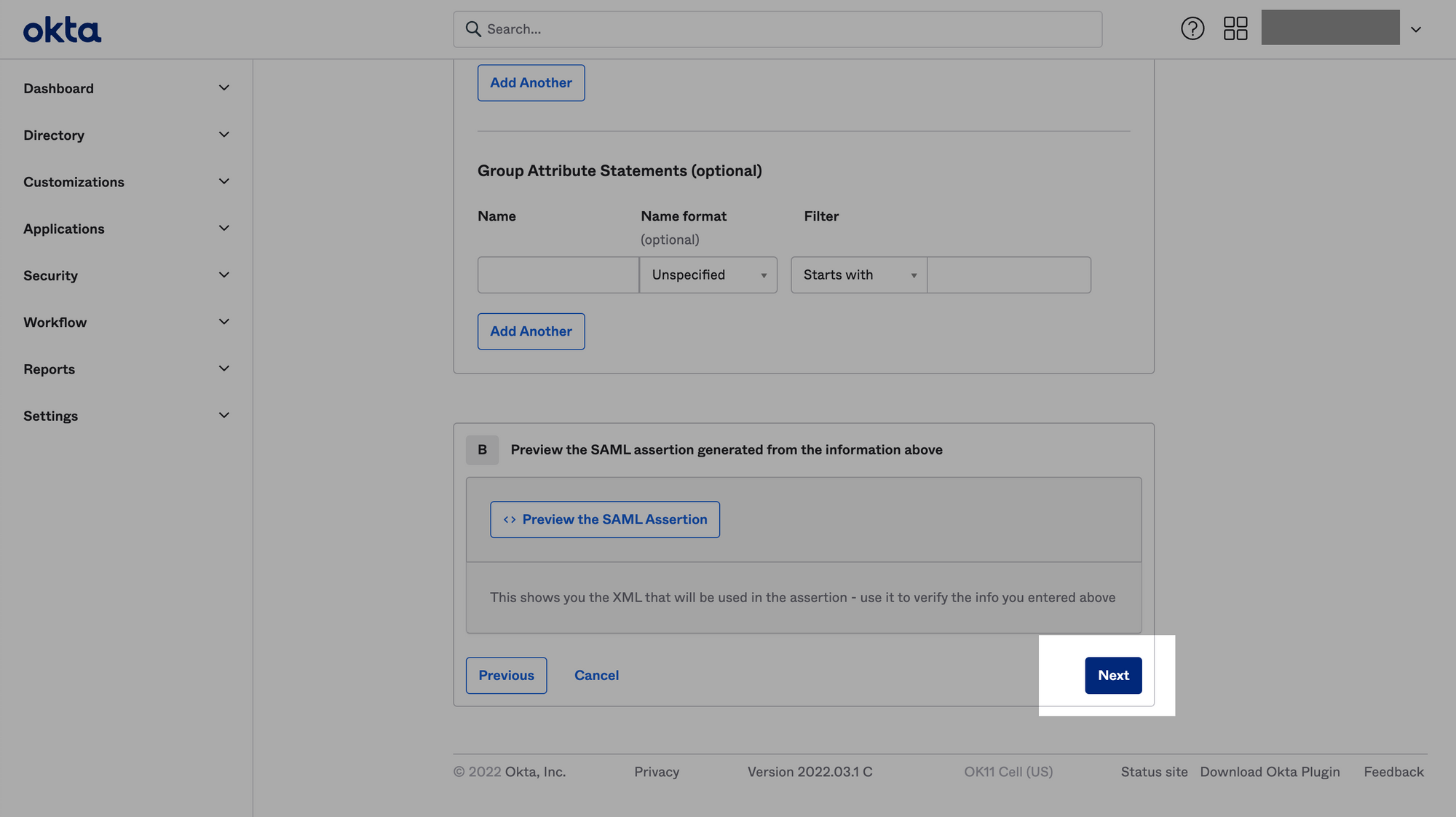 Step 7 - In the 3 - Feedback section, select the following two options then click "Finish"
Are you a customer or partner? - Select > "I'm an Okta customer adding an internal app"
Contact app vendor - Select > "Its required to contact the vendor to enable SAML"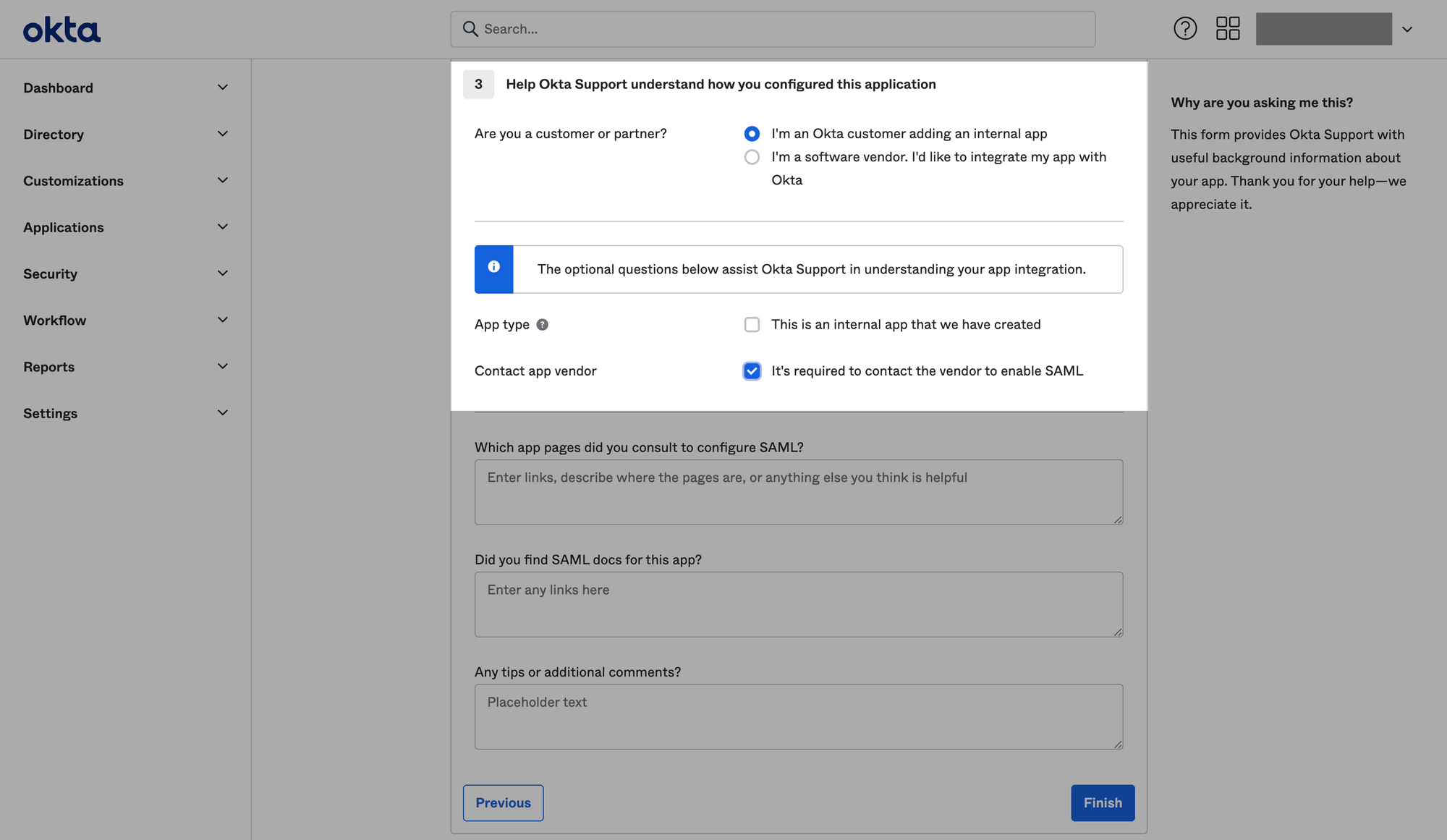 Step 8 - Ensure you are on the "Sign On" tab and navigate to the "Settings" section. Click on "View Setup Instructions".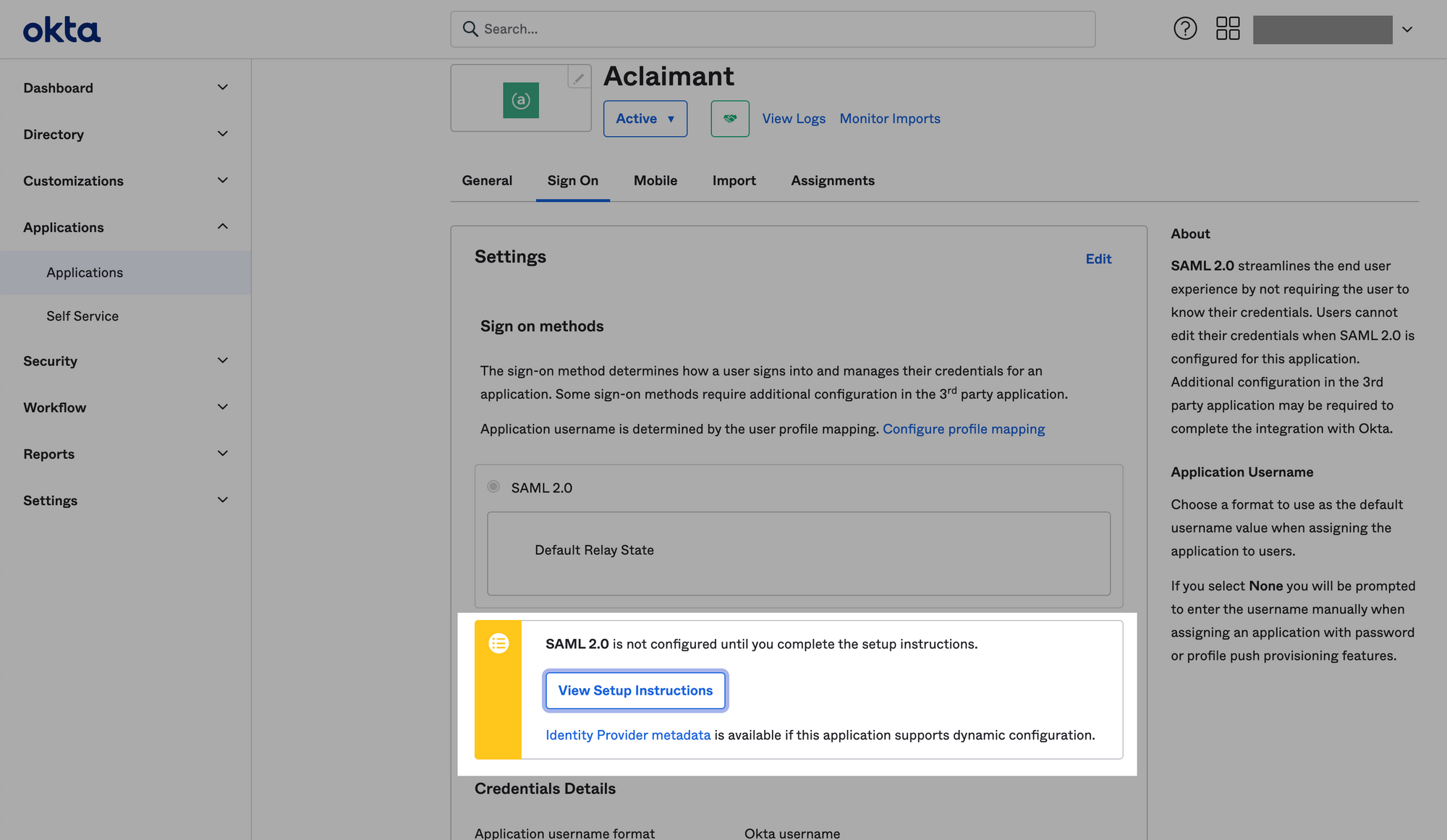 Step 9 - Using a secure method of your choice, provide Aclaimant with 1 - Identity Provider Single Sign-On URL & 3 - Certificate. The Aclaimant implementation manager will configure SAML Authentication policy using the information provided.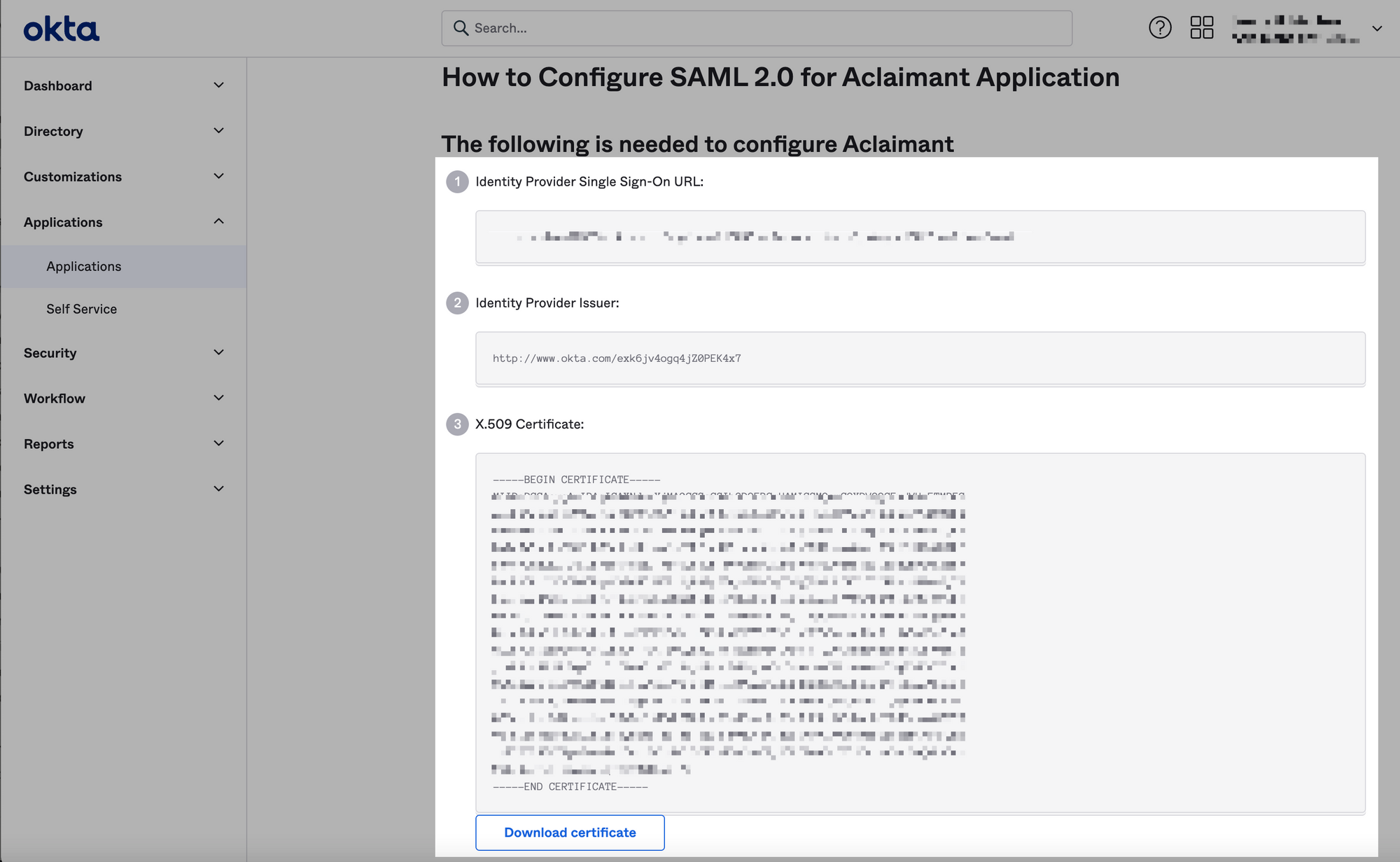 Step 10 - Go to the assignments tab and click Assign > Assign to People to select a test user to assign the new Aclaimant app to.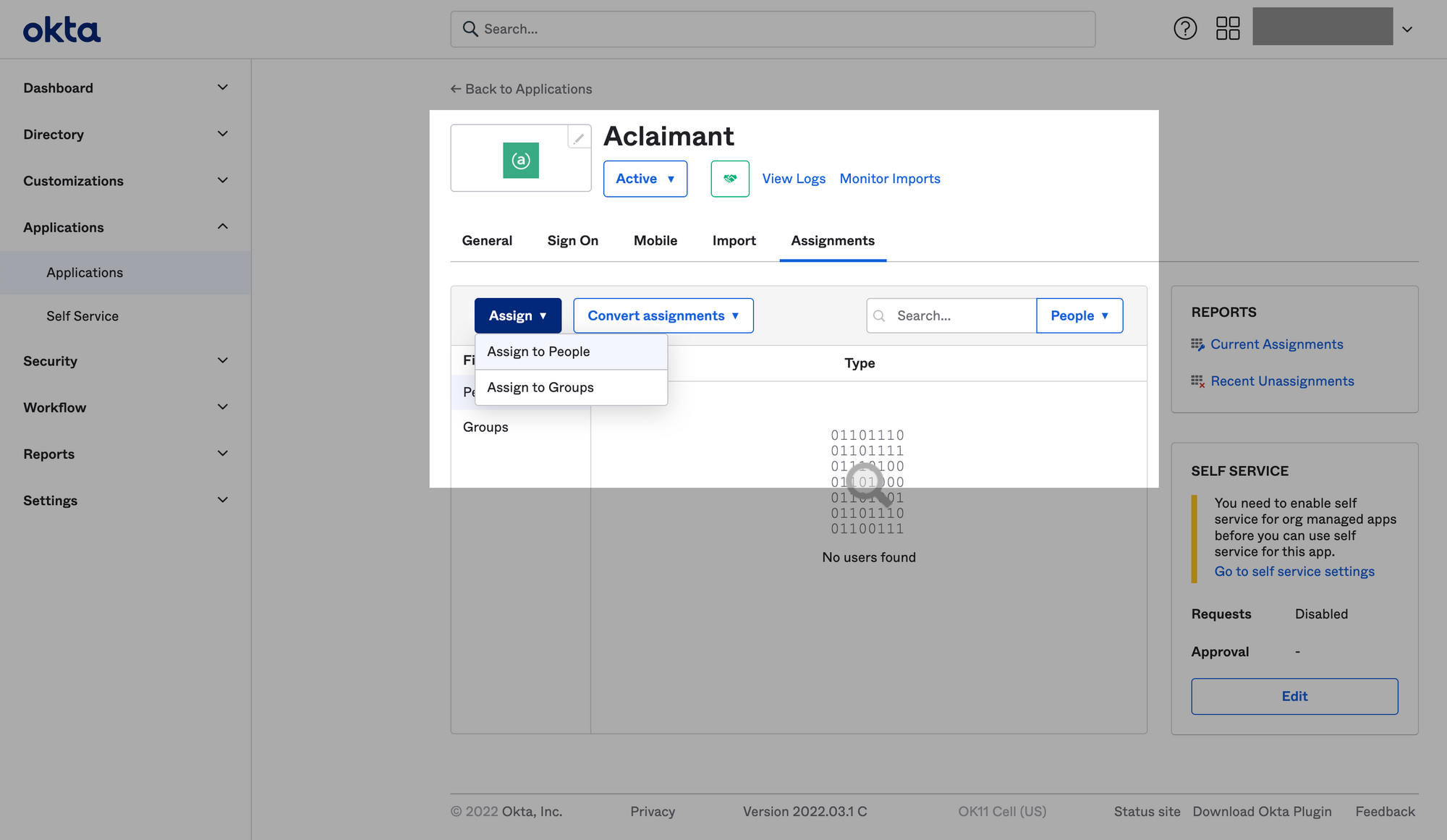 Step 11 - Click "Assign" to your desired test user and then click Save and Go back > Done. Now you should see your test user listed as shown below. Setup is complete and can be tested!*
*Note: Test user must also be setup as a user in the Aclaimant product before SSO can be tested. Aclaimant's SSO does not support SCIM (i.e. automatic user provisioning)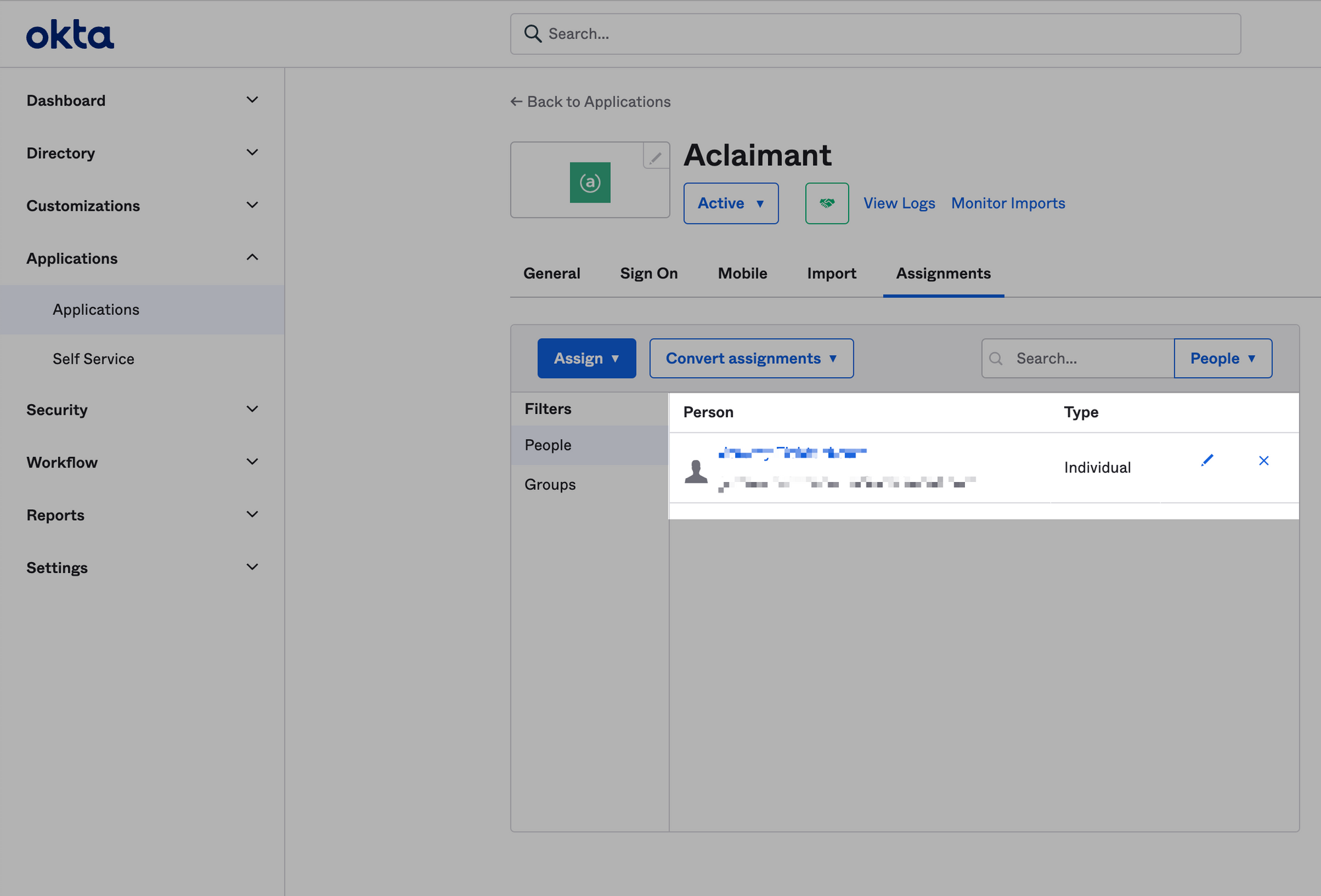 Note: Okta® is a third-party application. Aclaimant is not responsible for changes to, updates to, and issues with Okta. Please contact your Okta representative for any such needs. Information in this article will be refreshed as necessary.