💡: When disabling users, please note disabling will not remove them from your list of users, but will remove their access. Disabling users will remove access for a specific individual.
💡: In order to disable a user within your company, you will need to have the correct user permissions to do so.
How to Disable a User:
1. Begin by navigating to the User tab in Aclaimant.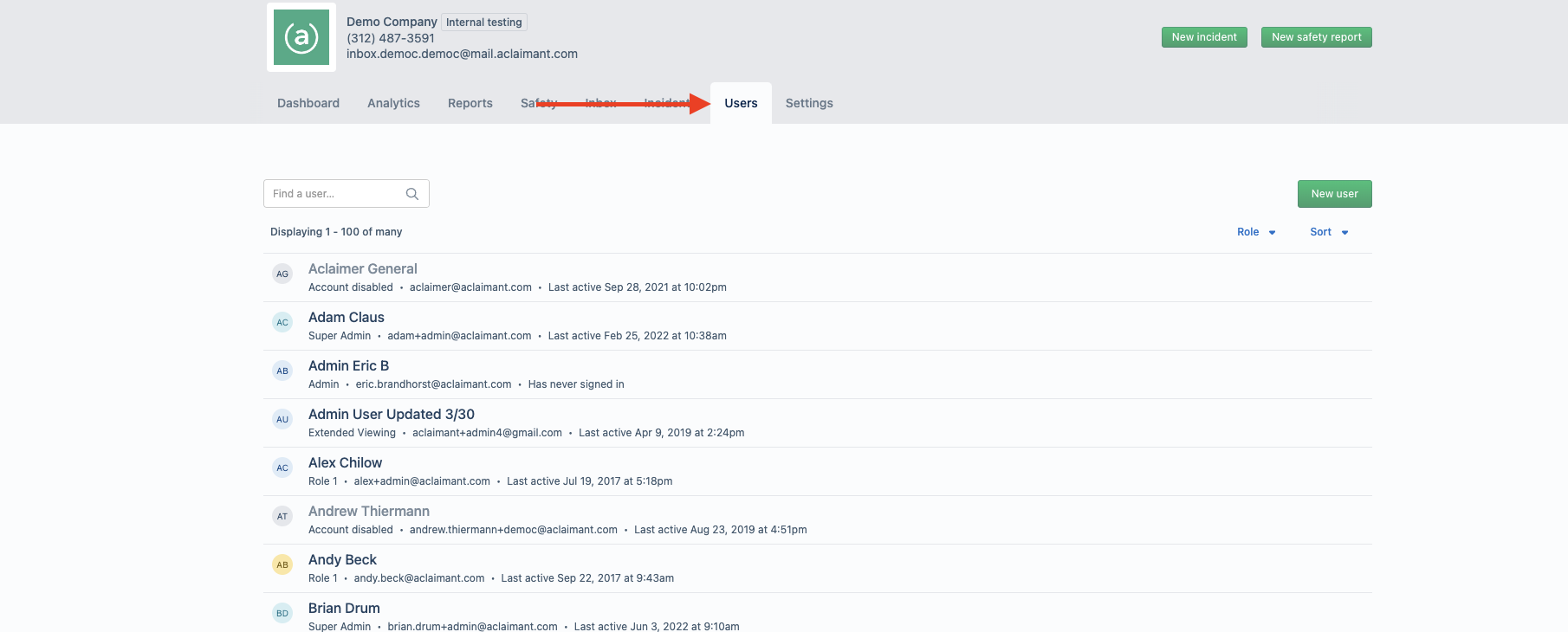 2. Search for the user that you would like to disable.
3. Once the user has been identified and selected, please select the Role tab in their User profile.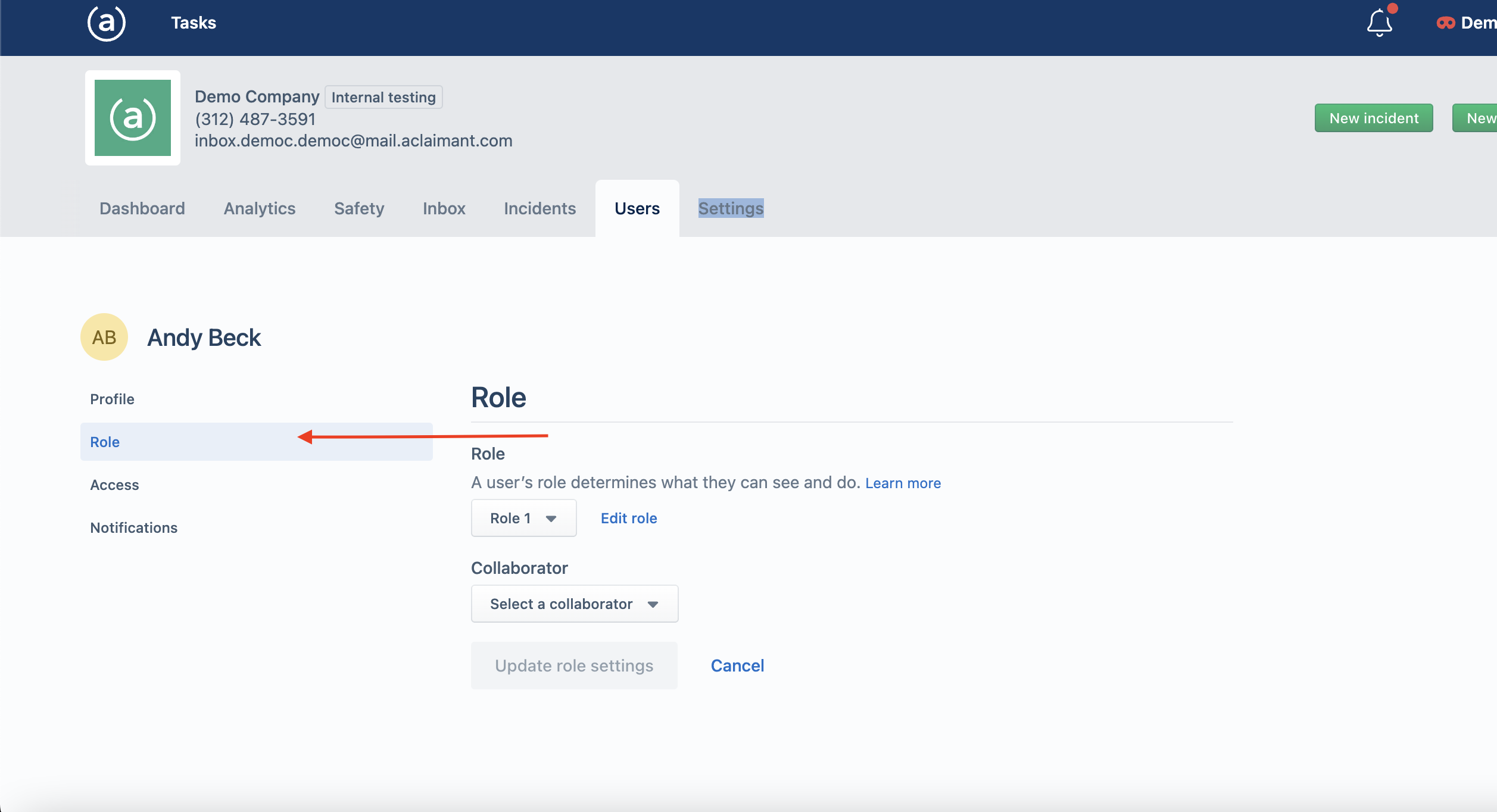 4. Navigate over to the Role dropdown and select on the user's role. By doing this, the role should be unselected and a new message will be prompted with the following "A user without a role cannot sign into Aclaimant".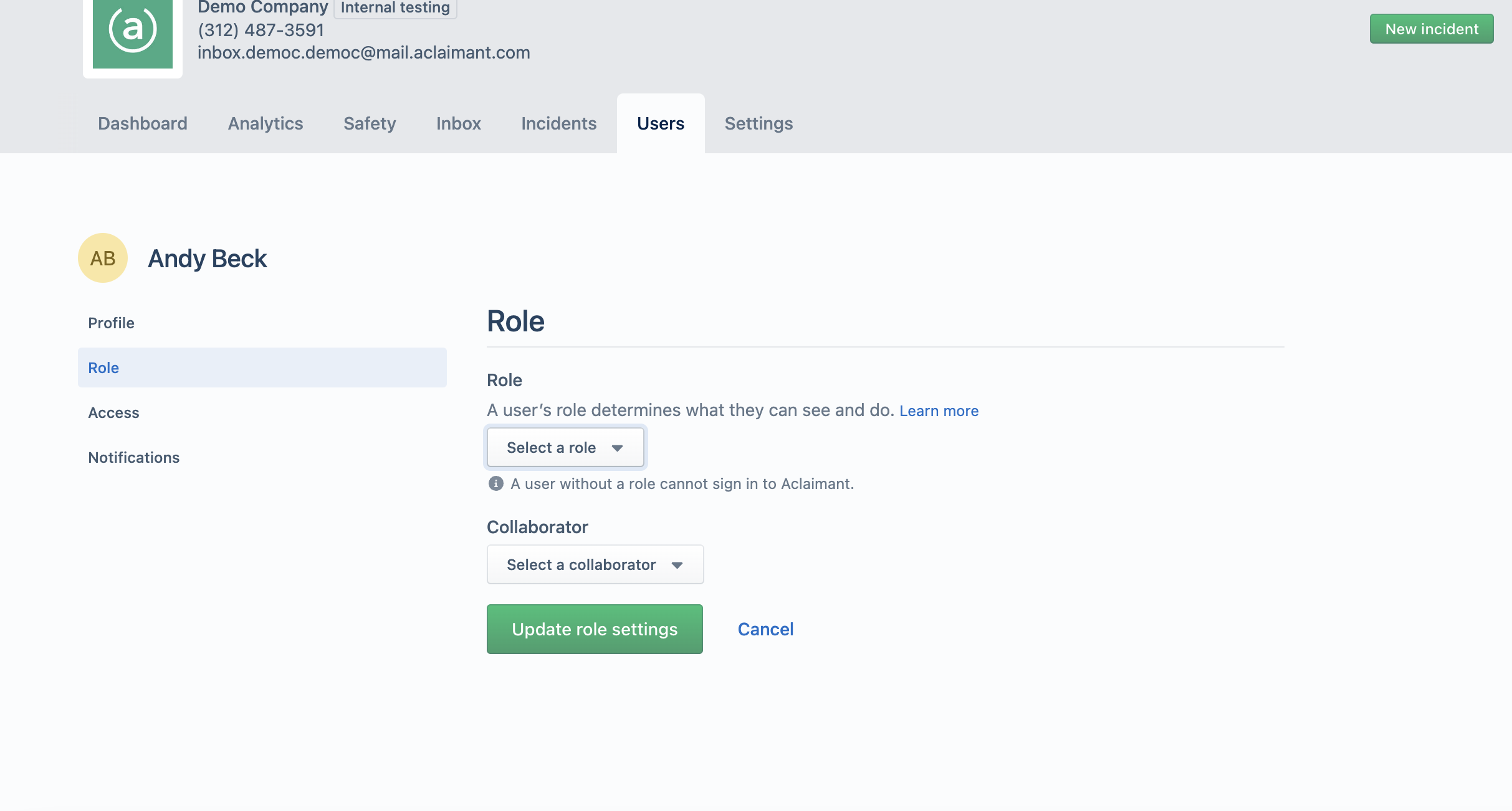 5. Once confirming that, select the green Update role settings button. Upon hitting the button, the user will be disabled and will no longer be able to sign into Aclaimant.