How to edit your Custom Options
Once you have logged into Aclaimant, navigate to the settings tab.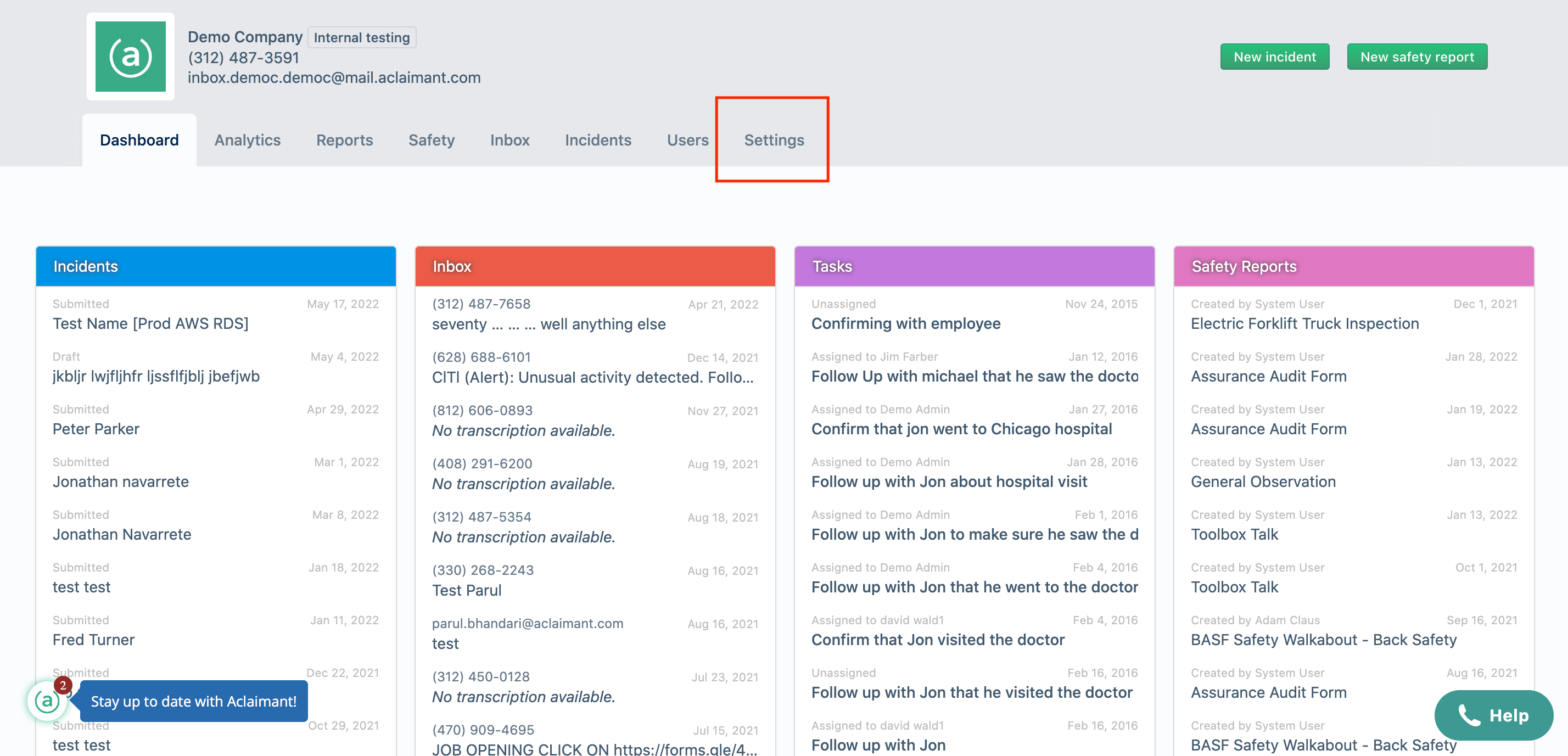 2. Once you have clicked on the settings tab, on the left side of the screen, select "Custom Options". From there, you will select "Edit".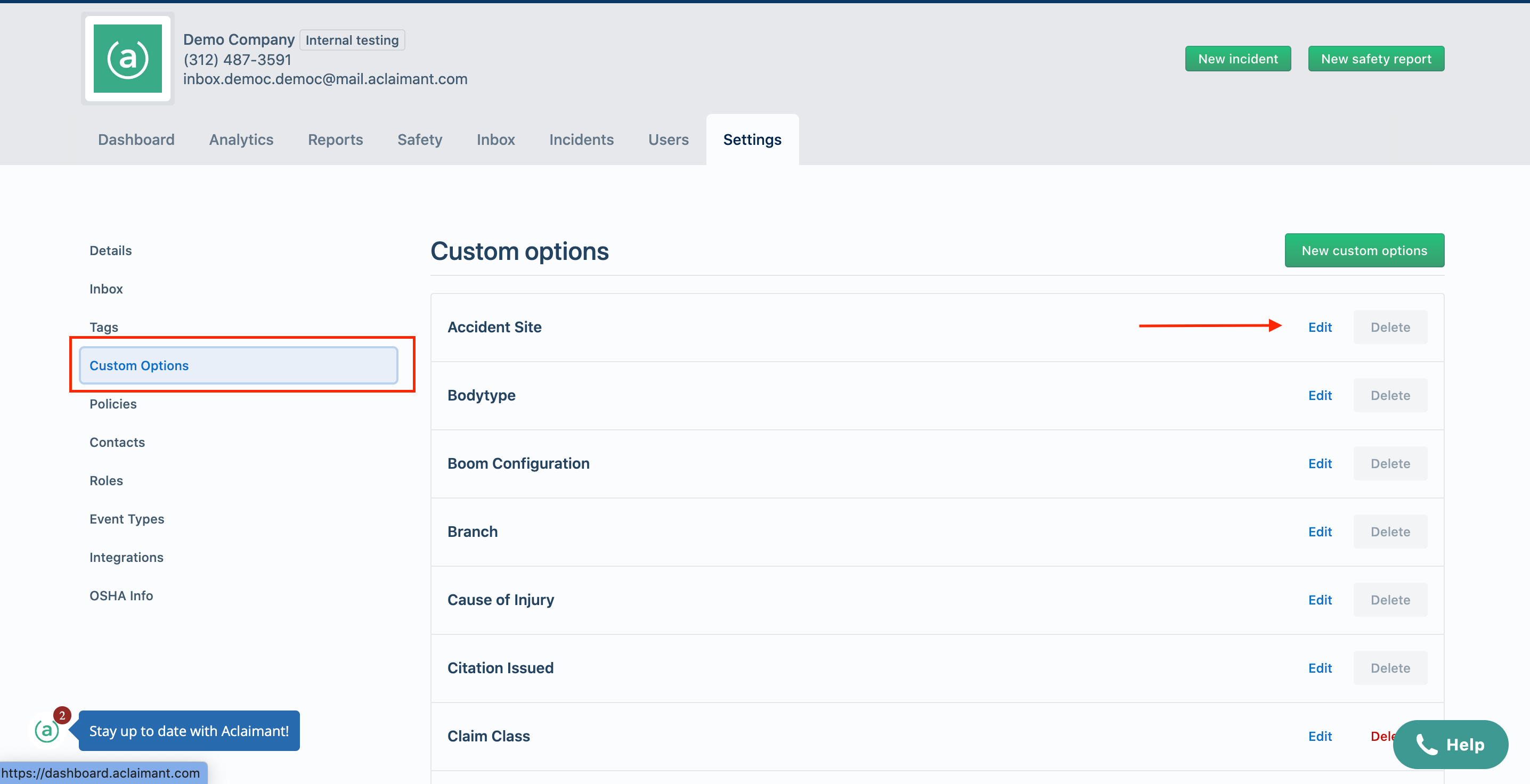 3. Once you have selected the custom option of your choice. You will have the option to edit the name, type (simple or complex), and the custom options themselves.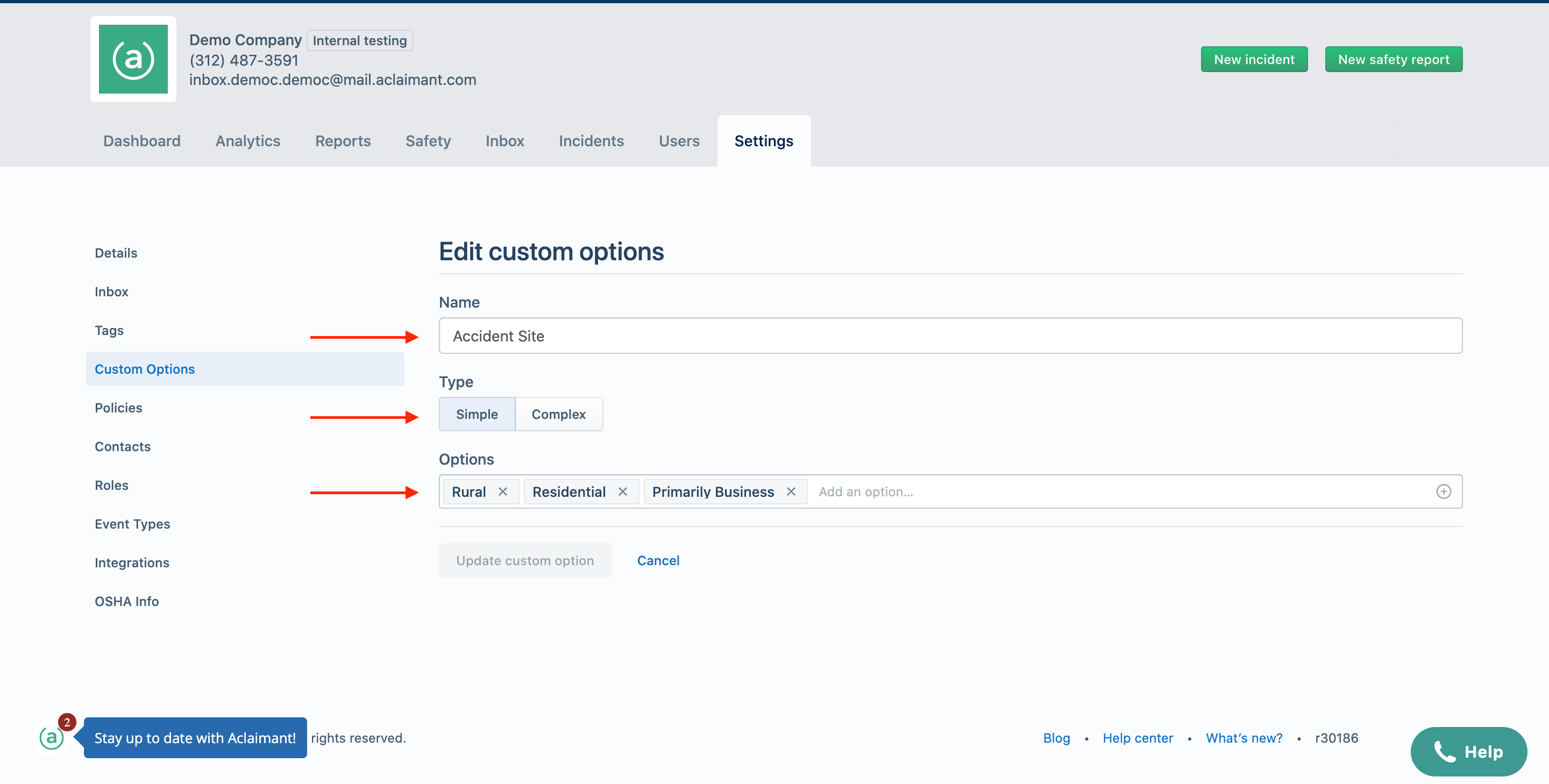 4. When you are finished making changes, the "Update custom option" button will be enabled and this will allow you to save the changes you have made.