💡: The Claims Module must be enabled to make these types of changes. Additionally, this view will also vary based on your role and permission within Aclaimant.
How to set the Claim Adjuster within a Claim:
When a user generates a new claim report, they can now identify a default adjuster. That adjuster will become the adjuster for new claims reports (that don't have an adjuster identified) for that claim going forward. For example, if your company receives loss runs or you are adding a new claim report within an incident, and no adjuster is provided, you will see that default adjuster auto-populate.
1. Within the Claim, select "Edit"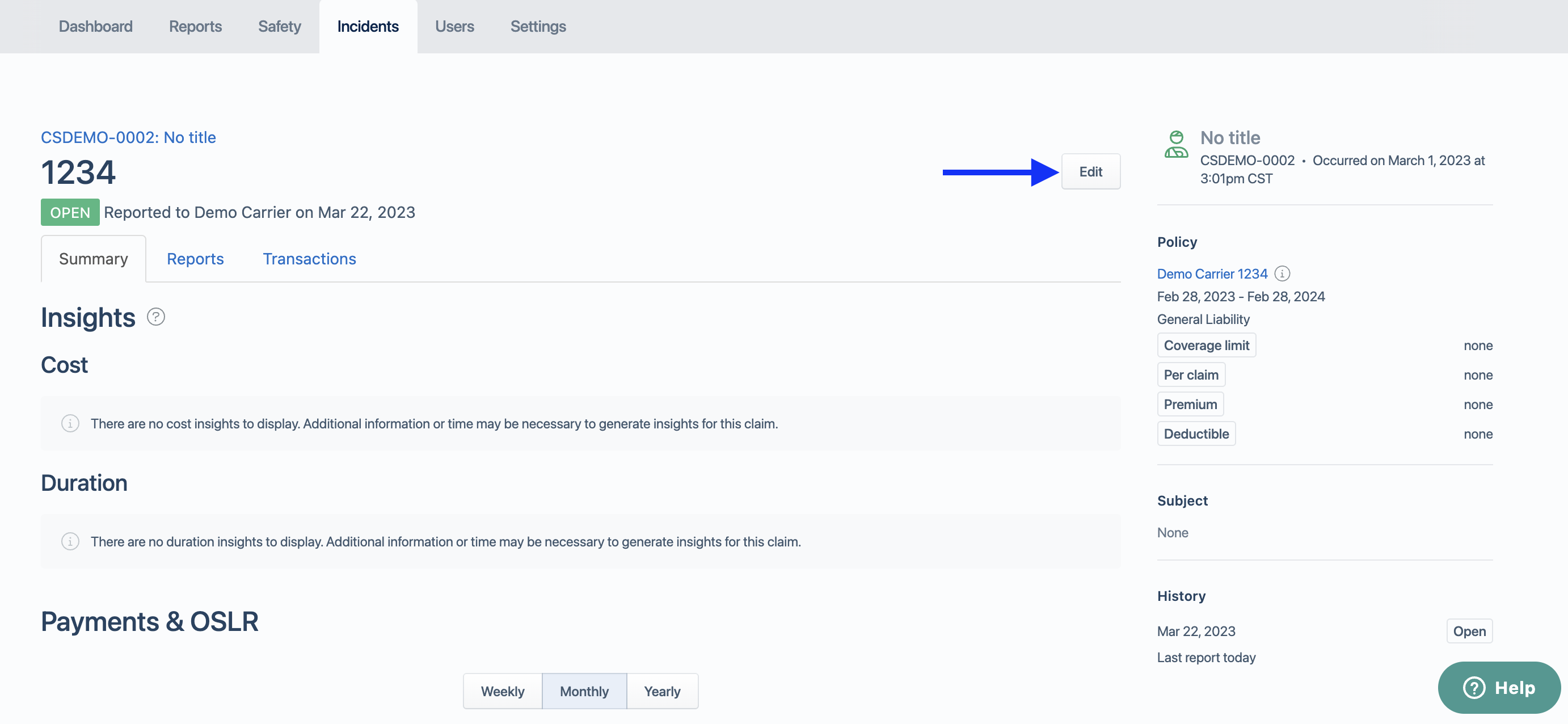 2. Under the Adjuster field, enter the adjuster in which you'd like it to default to for this claim and select "Save".
*If configured for your workflow, you could be brought back into your form to view the claim-related questions instead of the screenshot below*. Chat with your CSM for further questions on this!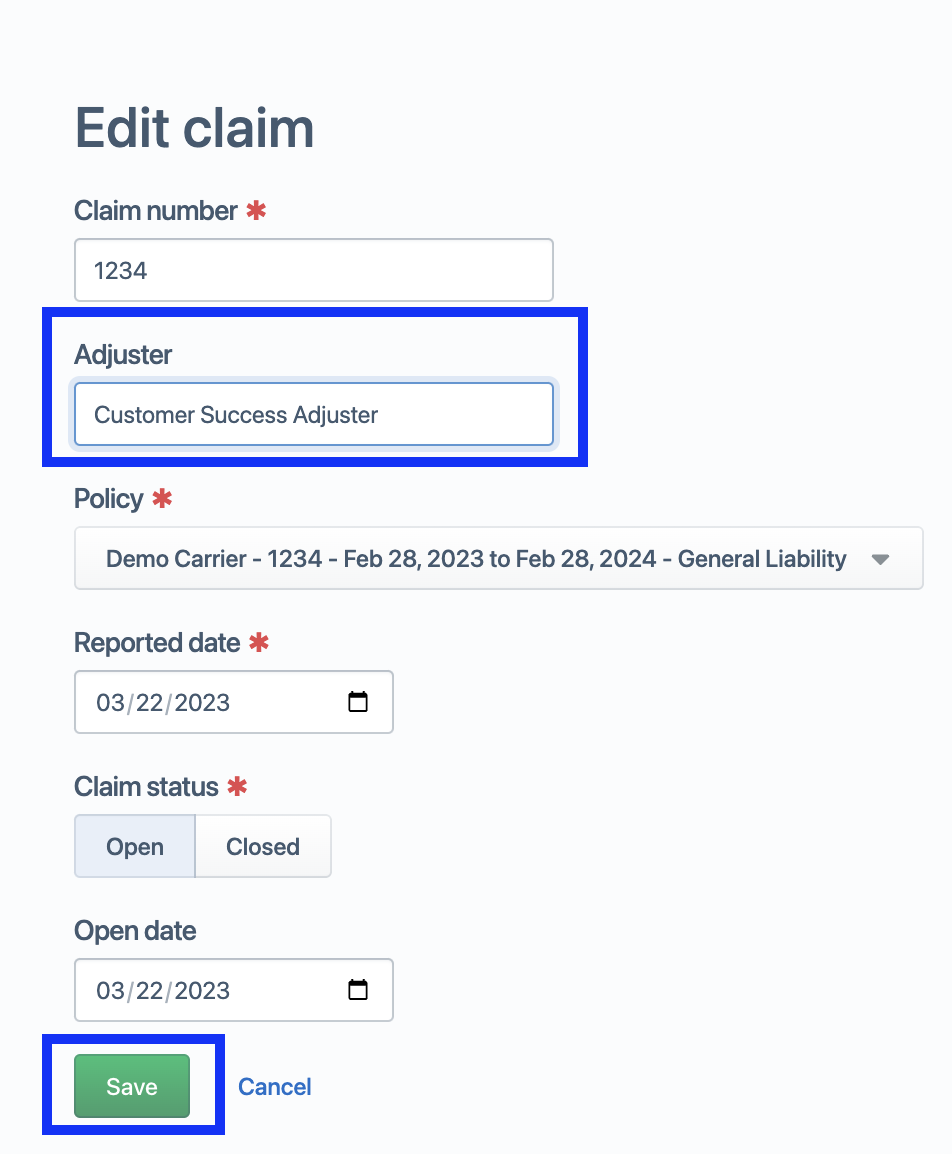 3. Navigate to the "Reports" sub-tab within the Claim and see your newly updated Adjuster field automatically populated with the Default Adjuster! Enter Claim Report as you normally would from here.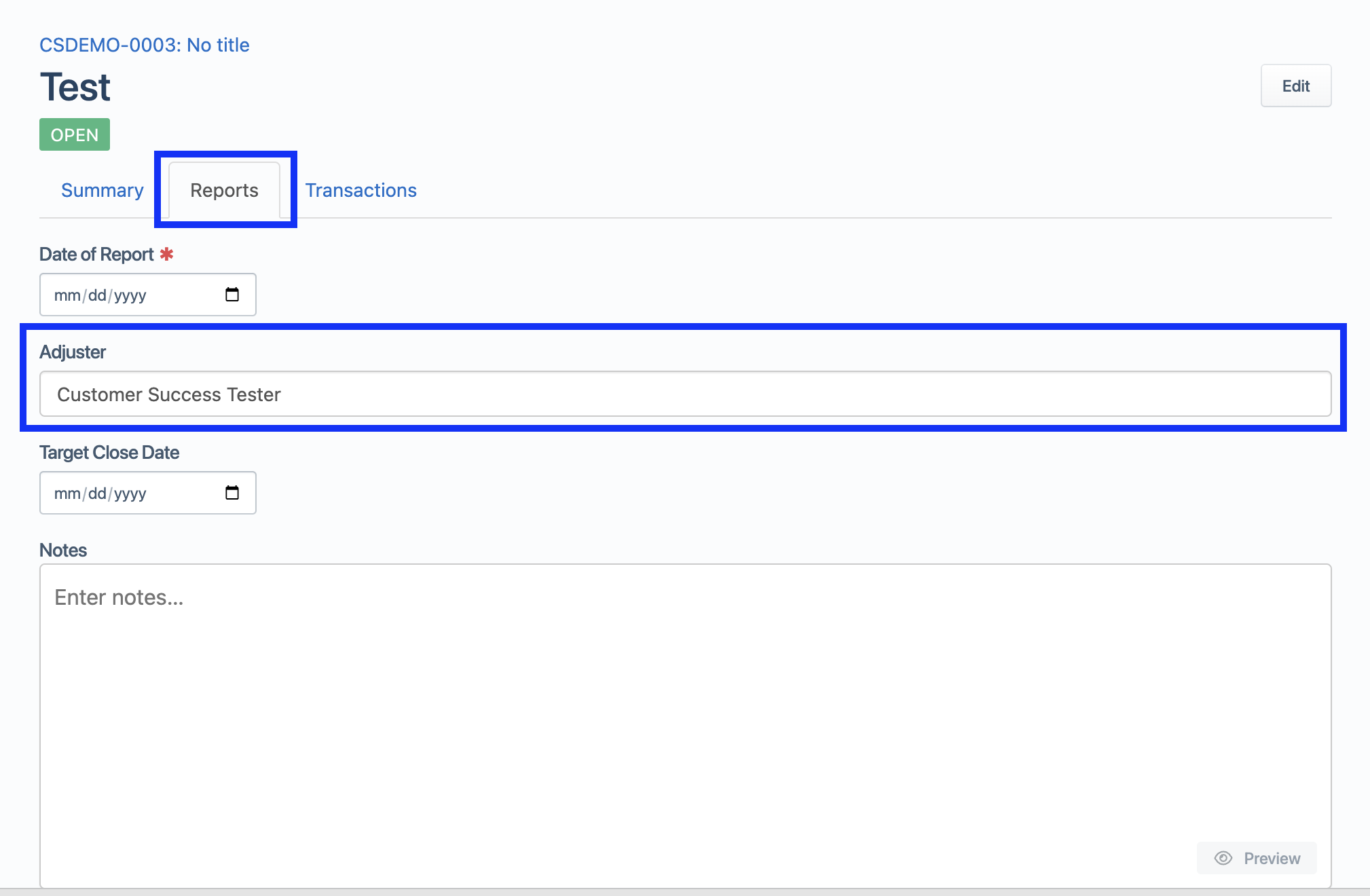 For further inquiries about your configuration, please chat with your Customer Success Manager for capabilities that pertain to your workflow.