💡: If you do not receive instructions on resetting your password in your email inbox, please be sure to check your Spam & Junk folders for email instructions on resetting your Aclaimant password.
If you have forgotten your password, please follow these prompts in order to re-gain access to Aclaimant:
1. Navigate to Aclaimant.com
2. Select Login

3. Upon entering your email, you will then see a "Password" box appear below where your email was entered.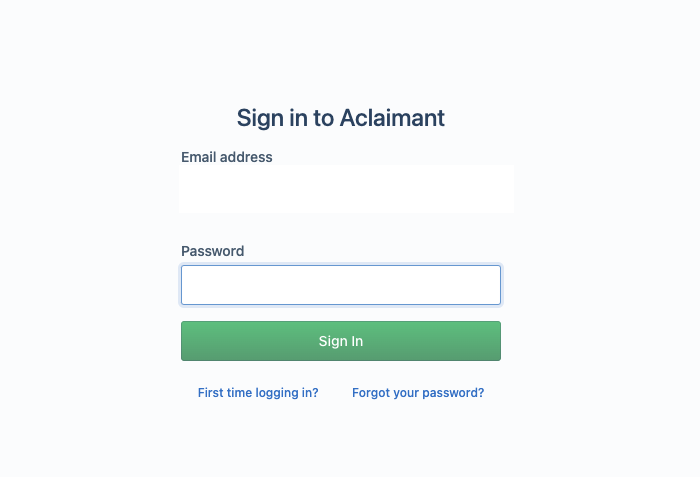 4. Below the password box, select "Forgot your password?"
5. The email address will need to be entered again and once entered, select "Reset".
6. The following prompt will appear on your screen that notifies you that reset password instructions sent to the email address entered.

7. Check your email for reset password instructions. This will prompt you to create a new password for Aclaimant.