💡: To modify an authentication policy on a per-user basis, you must have "Users and Settings" permissions within your specific role enabled.
To Configure the User's Authentication Policy:
1. Navigate to the "Users" tab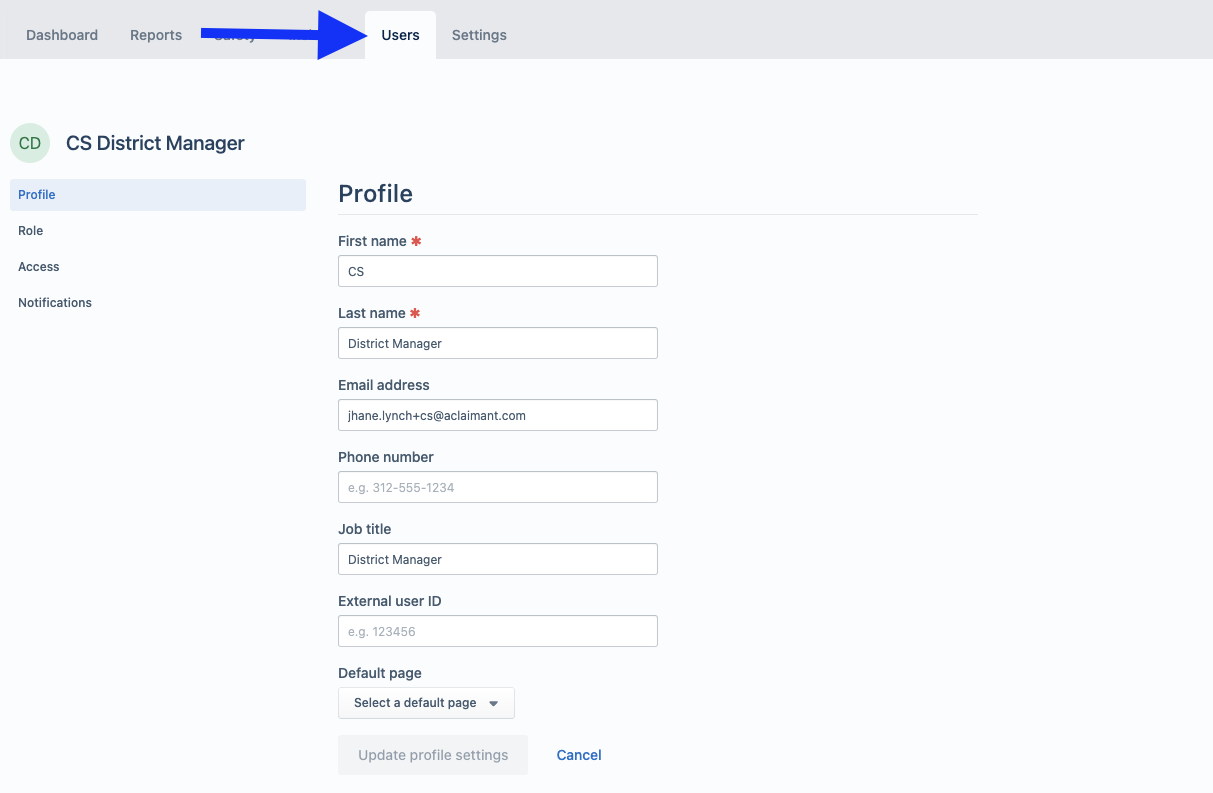 2. Identify and select the user in which you are needing to modify the authentication policy.

3. Choose the "Role" sub-tab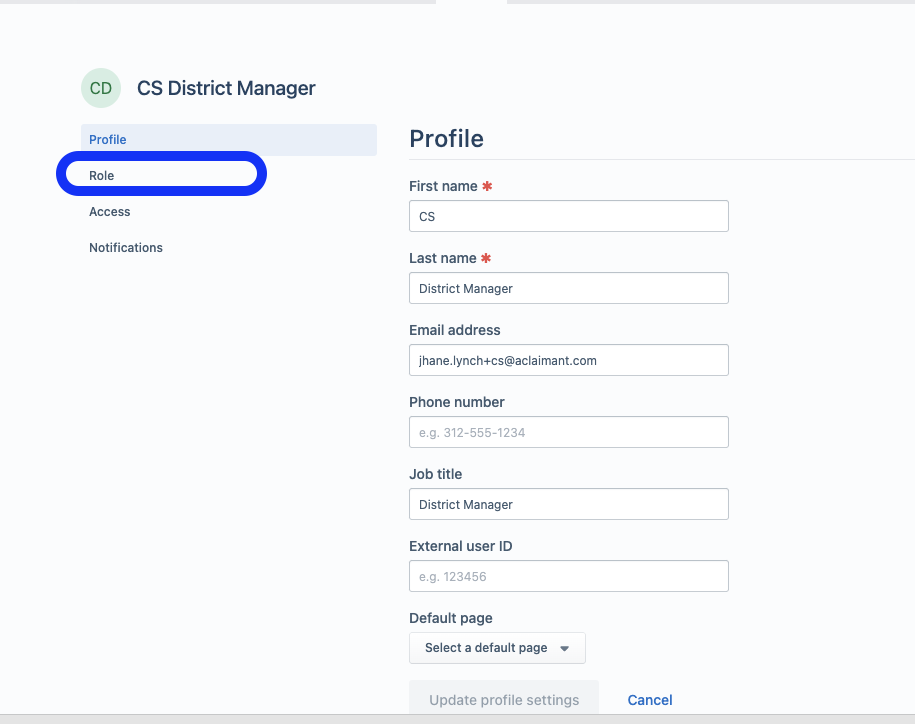 4. Navigate to the "Authentication Policy" dropdown and choose the applicable authentication policy needed for the user.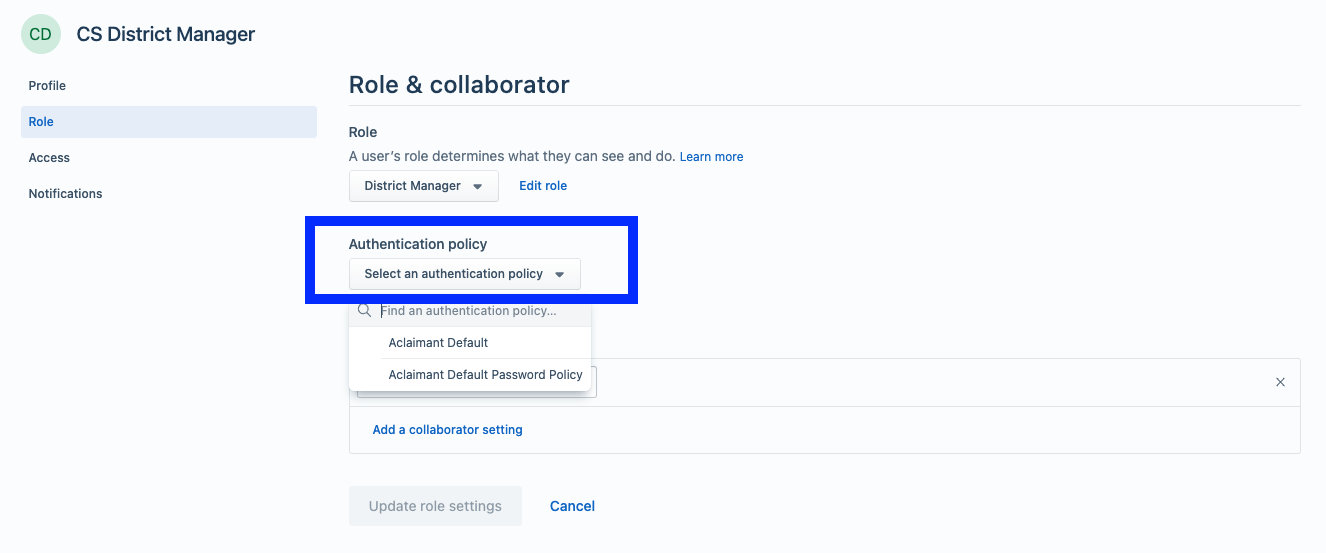 5. Select the green "Update role settings" button at the bottom to finalize your authentication policy.