💡: To utilize the Duplicate Detection insights, the Incidents module must be enabled.
💡: Duplicate Detection Insights also provides actionable data within the Analytics tab.
What is Duplicate Detection Insights?
Duplicate Insights is an add-on tool within Aclaimant. The goal of duplicate detection is to utilize Aclaimant's set of incident reports that would provide you an indication of which insights might have been already reported within Aclaimant.
This is a beneficial add on if your organization has multiple users reporting incidents or are working along various intake integrations. With this in mind, it becomes increasingly more likely to have two or more incidents representative of the same event that happened.
Aclaimant utilizes Artificial Intelligence (AI) and Machine Learning (ML) model to analyze your data in the background, which then notifies you if an incident or claim looks repeated. This would allow you to take quick action to investigate and resolve. See below for an example of what Duplicate Detection Insights looks like in action! See below for an example of what Duplicate Detection Insights looks like in action within an incident record.
How to Find Duplicate Detection Insights:
1. Navigate to your Incidents section and select your Incident.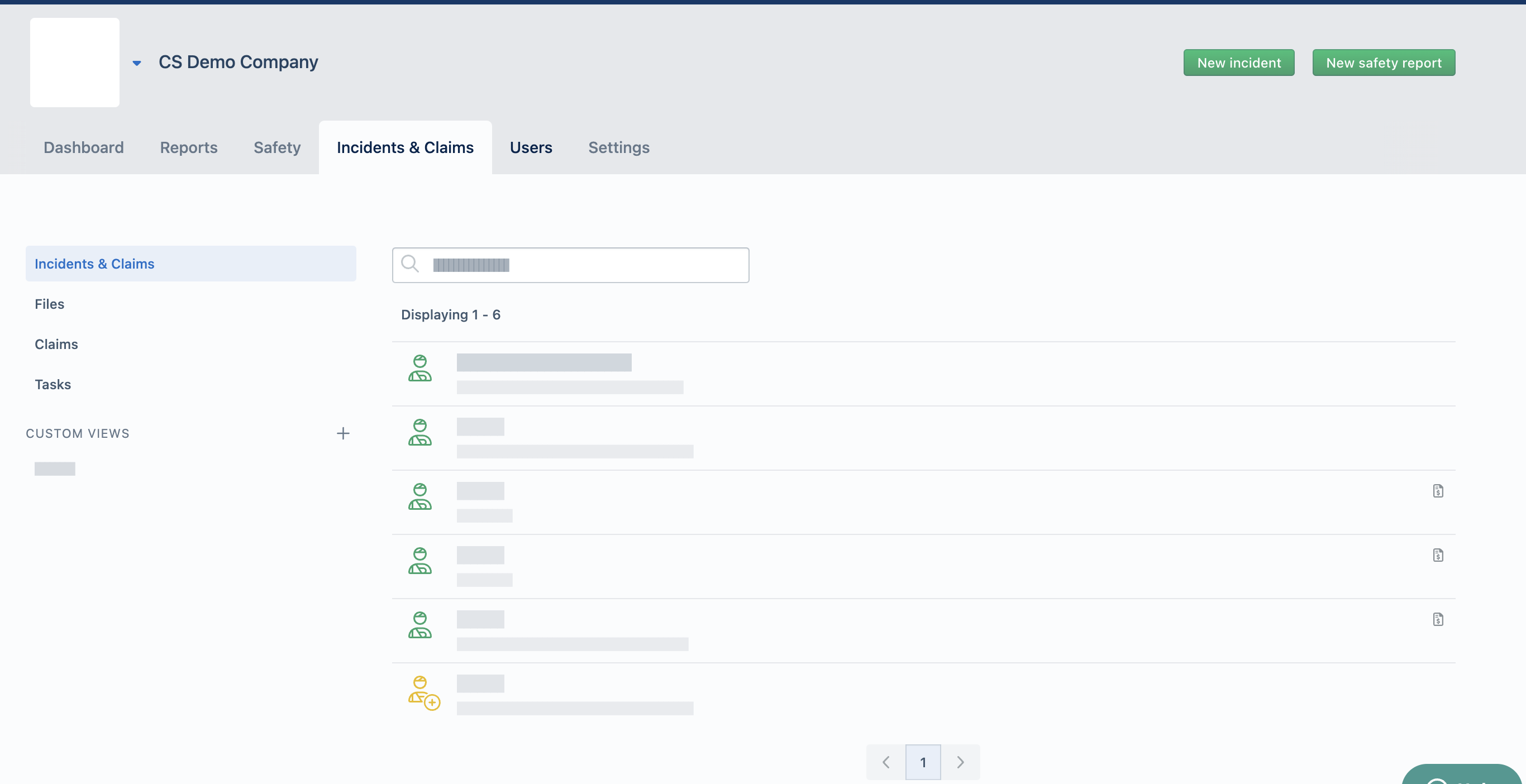 2. Once inside, if a duplicate is identified, your Insight will be to the right of the screen. It will let you know which Incident is a suspected duplicate and the similarities detected.

About Duplicate Detection Insight Analytics:
Once Duplicate Detection Insights are enabled you are provided with actionable data all housed within your Analytics tab.
This could include information such as users who are creating duplicate incidents, how many are being created over time, and further details on the duplicate incidents. With filters, you can dive deeper! Below is an example of what kind of data can be shown within analytics.
*Sample data is shown below and this is shown for demonstration purposes only*

To learn more about this or see it action, please reach out to your Customer Success Manager or Aclaimant Support Team to discuss further.