💡: Admin Level Users can edit and add users to their account.
Reference:
To Add a New User:
From your company level dashboard, click on the Users tab (only accessible to users who have this permission).

On the top right portion of the page, select on New User.

Select the Profile Section to the left:

Only the name and email are required; however, best practice is to include phone and job title as well.

Select Update Profile Setting to save.
To Configure the User's Role and Access Attributes:
Select the Role Section to the left.

Select the appropriate role for the user. Select Update Role Settings.
Select the "Access" Section to the left
Select Access Attributes for a user, to the left, if needed. Access attributes allow only specific information to be visible to a user.

If a user has an Access Attribute value set, you may also allow them to see all other available values in field dropdowns should they ever need to make an update by checking. off "Allow user to see and select all values when editing" (the eye icon).

Note: Should a user change a value on a report to a value they are not assigned access too, they will no longer be able to access that report.
Note: Access Attributes can be changed at any time.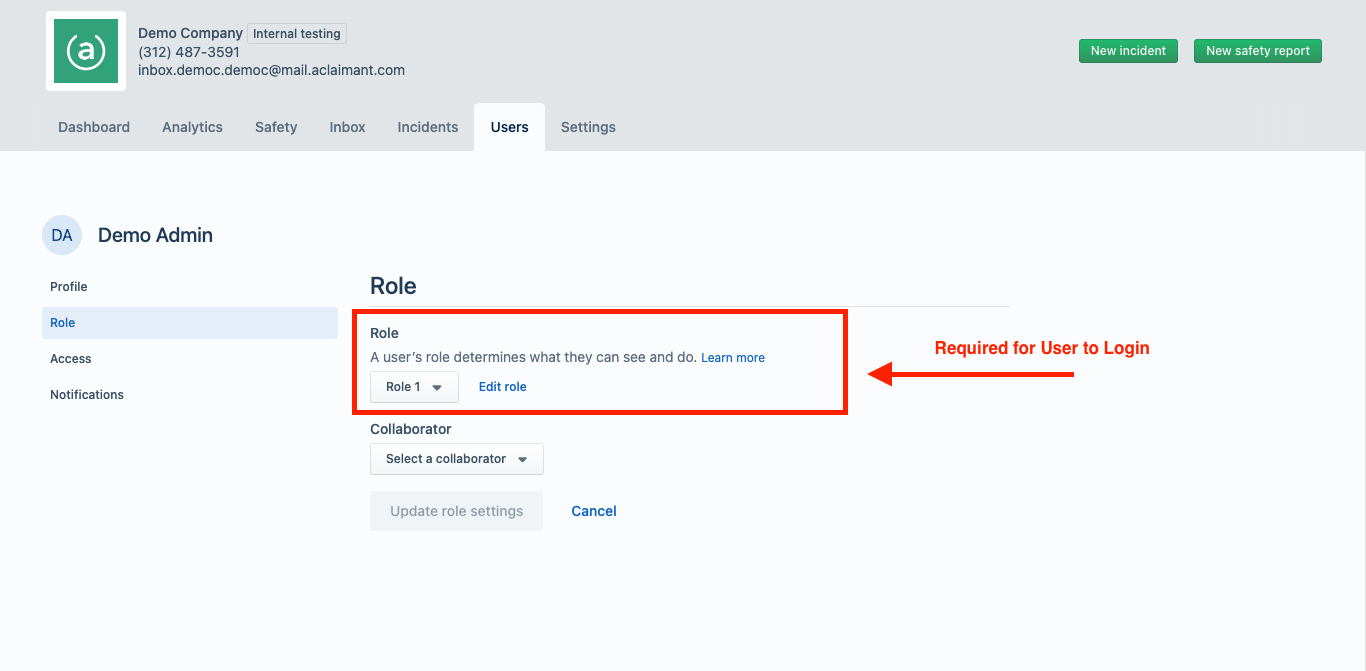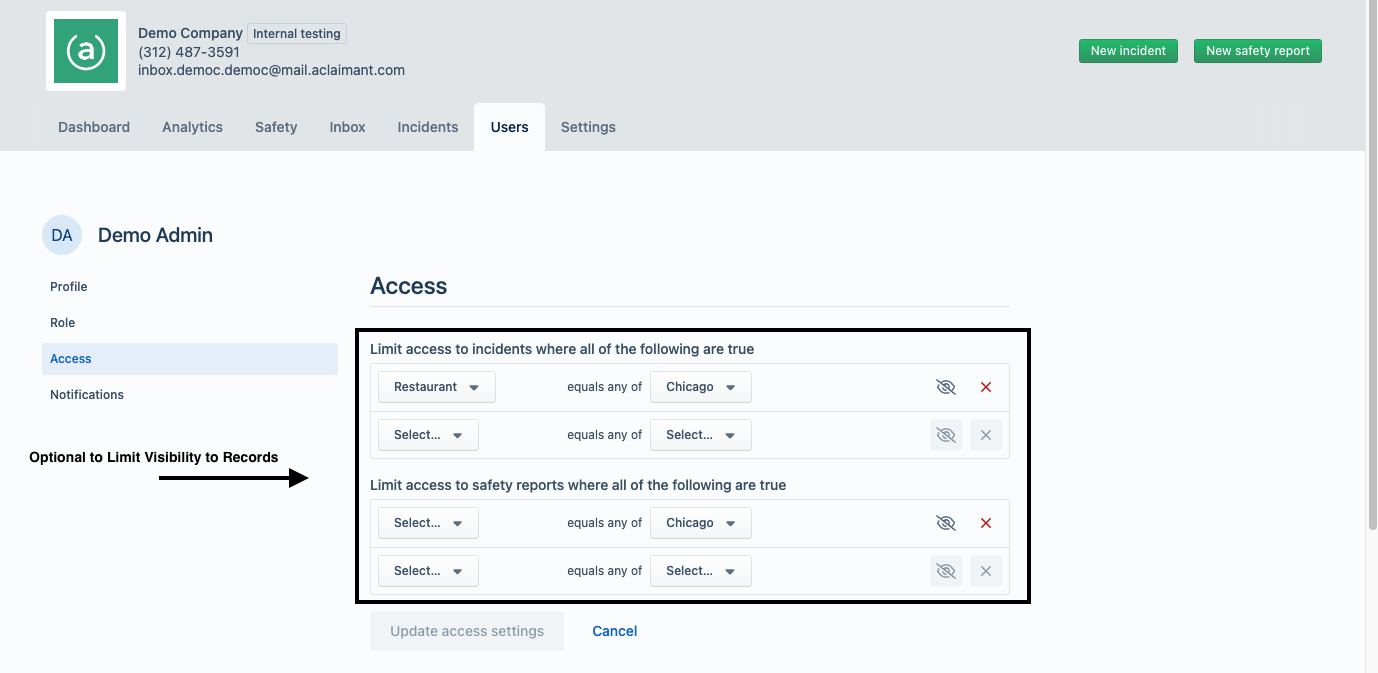 To Configure the User's Notifications:
1. Select the Notifications section to the left.
2. Select appropriate Notifications. For additional details around Notifications please review the
Configuring Notification Delivery article.