Make it easier on yourself by using drag and drop to add files into your Notes or Files sub-tabs. See below how to drag and drop files into your Safety and Incident Reports.
1. Navigate to the Incident or Safety Report. Select the Files tab.
2. Highlighted below is the grey box where you can drag and drop files. You will also see "selecting them" in grey, where you can click to upload from your computer.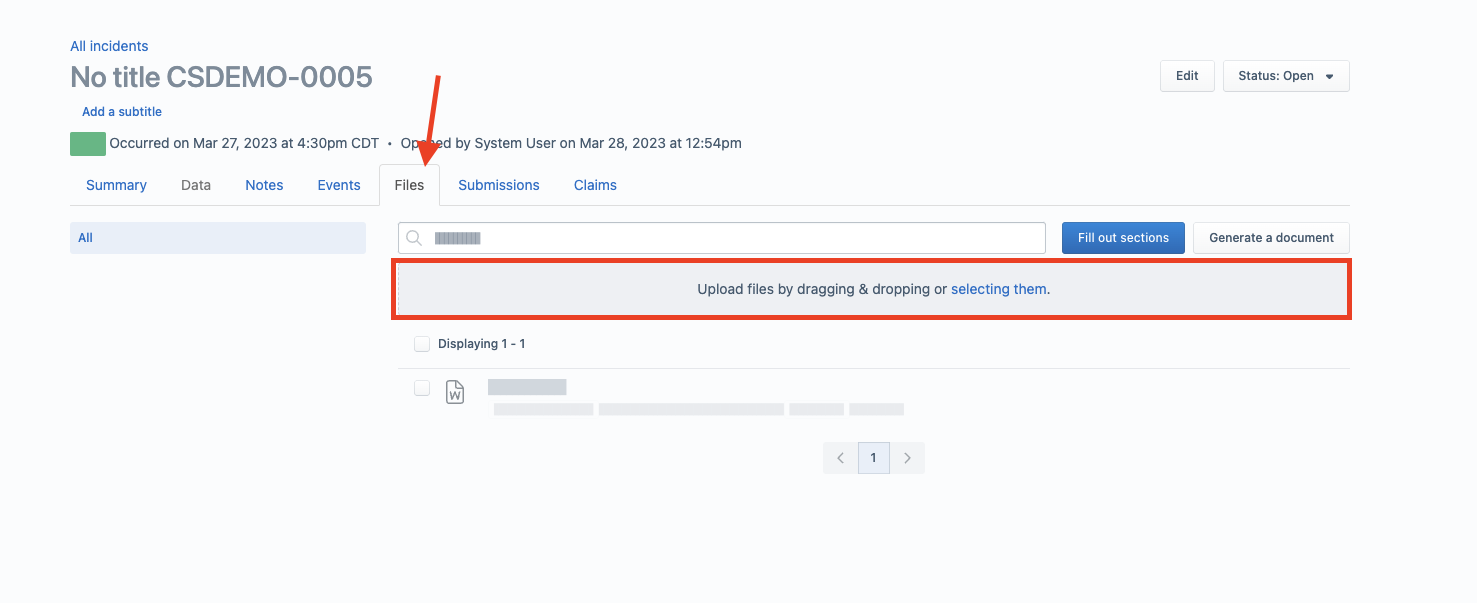 The ability to access the Files tab will depend on your role & permissions within your organization. If you do not have access into this functionality and have questions, please contact your administrator within your organization.