💡: Use "Return to Work" for any event related to leave with the expectation the employee could return to work.
Managing Return to Work
Now you can keep track of important events during the incident lifecycle. Event tracking is an optional feature and must be enabled for your organization.
Once you have navigated to your particular incident, you will select the 'Events' tab.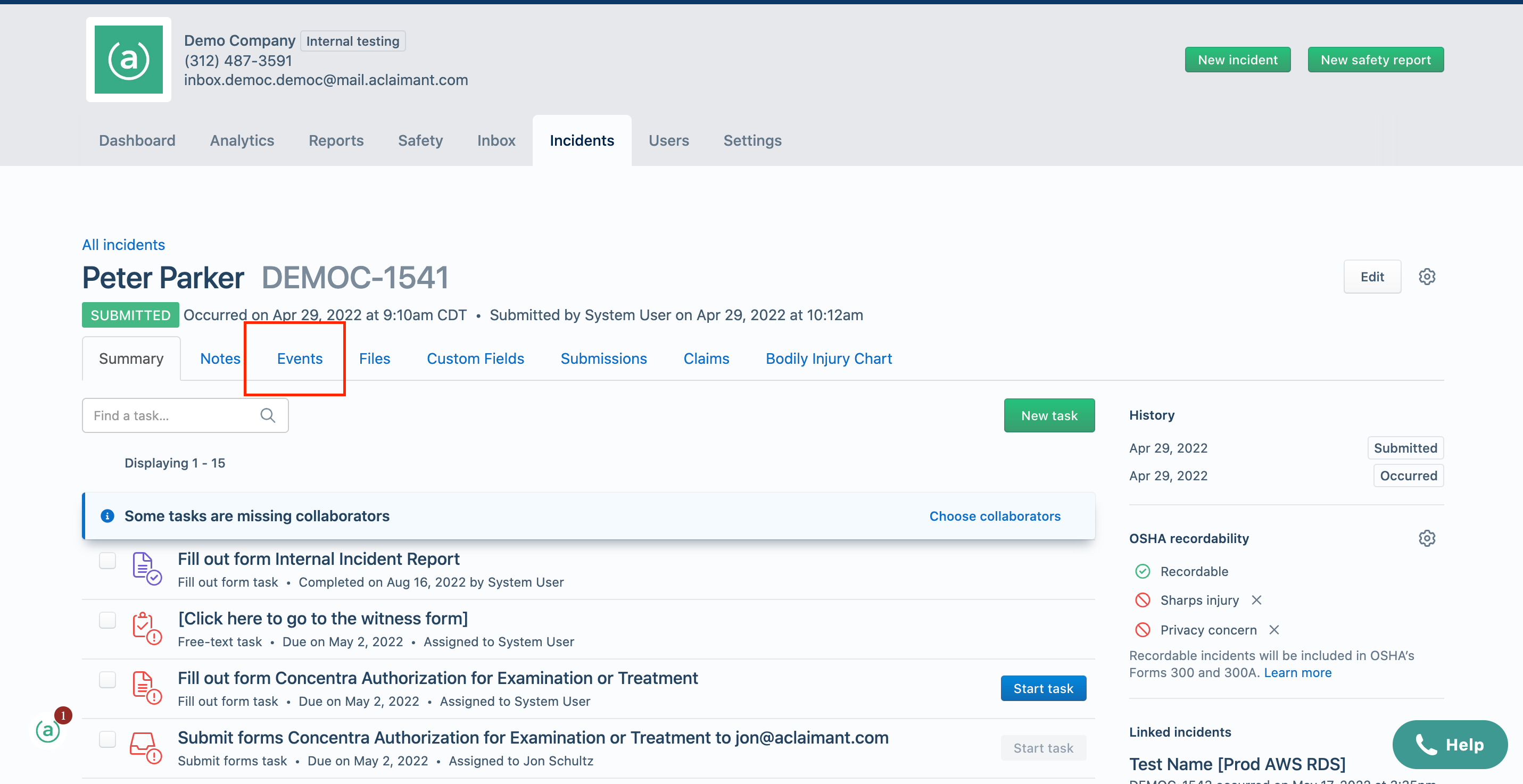 2. Once you are in the 'Events' tab, you will select 'New Event'.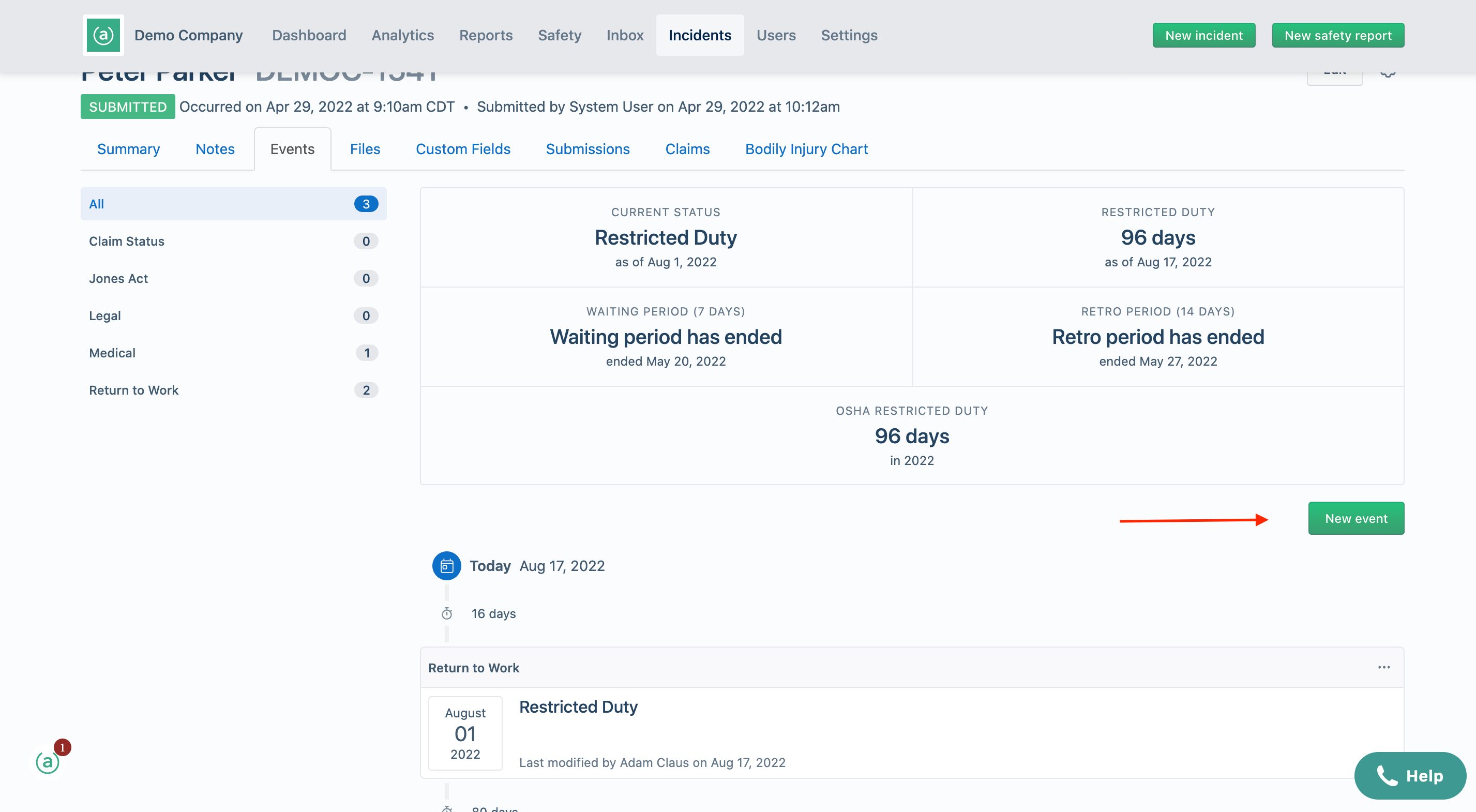 3. You will be redirected to a new screen where you can select the type of new event, in this case we will select 'Return to Work'.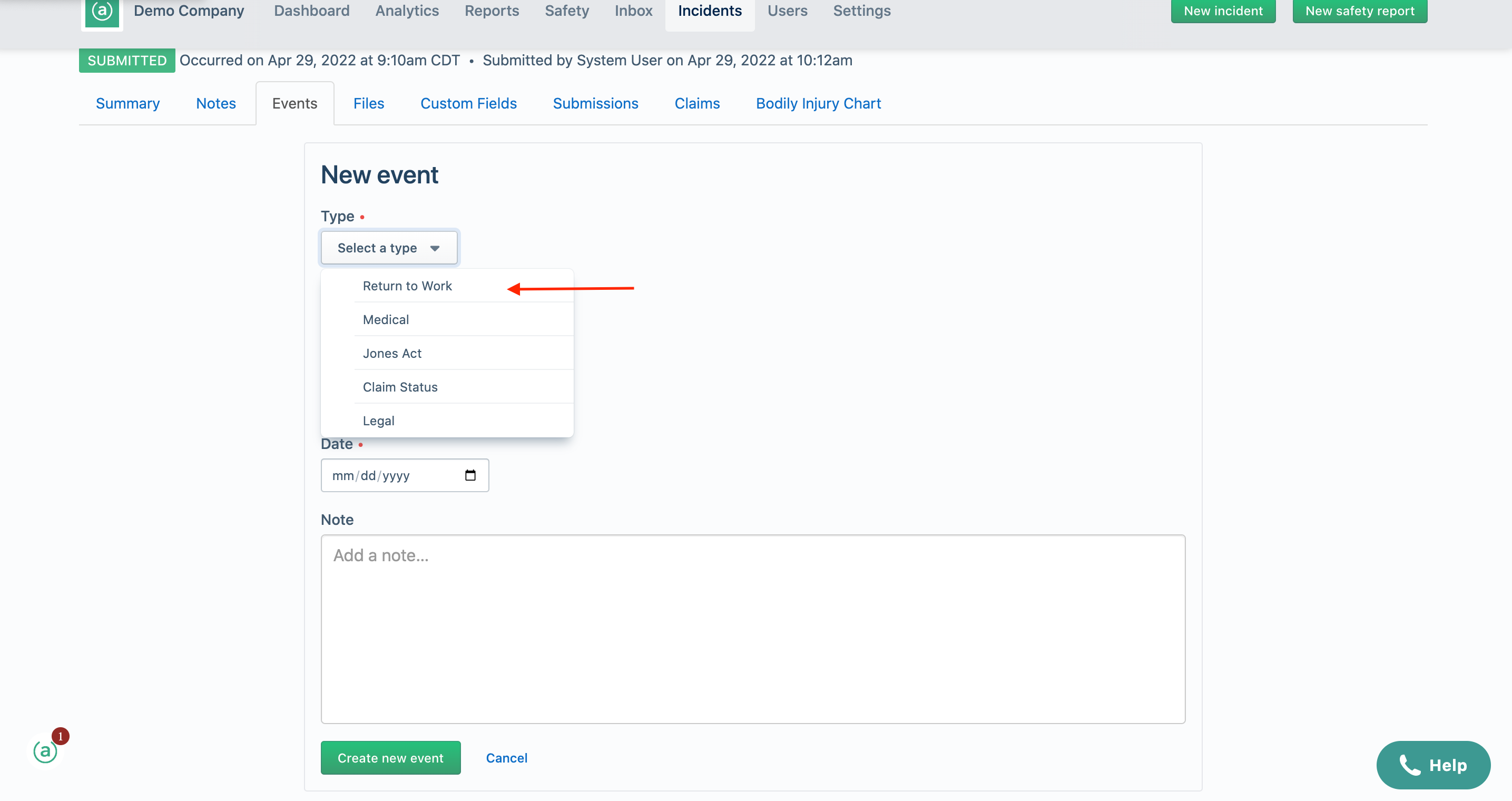 After Event data is entered the related status, time loss, waiting period, retroactive period, and OSHA time loss will update.

Once the injured person has gone from restricted duty to full duty, be sure to update the status of the return to work event, otherwise the restricted duty day count will continue.
💡: Remember to keep the return to work event updated with the most accurate information. This will ensure accuracy for OSHA record-keeping.