💡: In this article, we will discuss a brief overview on ADP Integration's functionality and steps to take to get ADP integration initiated on the Aclaimant end.
💡: ADP Workforce Now is a requirement for this integration.
Overview

:
Aclaimant now has the ability to integrate with ADP! ADP Integration is a great capability to eliminate duplicative entries into the system. Watch this video to learn a little bit more on how ADP Integration works with Aclaimant.
Next Steps and More Information:

1. Upon reviewing the video above, you can navigate to ADP's App Marketplace and review additional information on the Aclaimant Connector for ADP Workforce Now.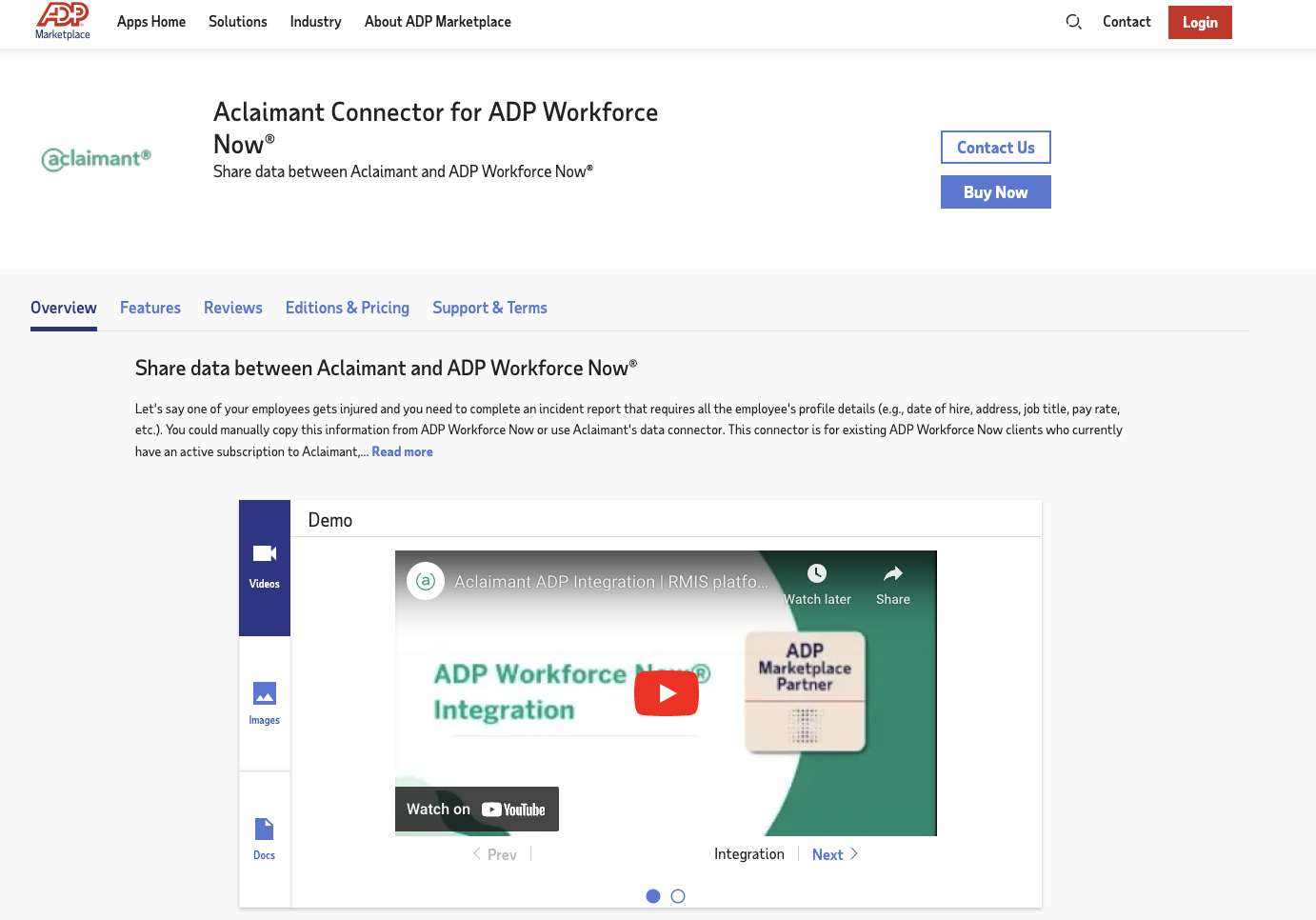 2. If you are interested in purchasing this for your organization, ADP offers the ability to purchase directly from their ADP Marketplace. To move forward, you can select "Buy Now".

3. When purchasing the integration through ADP Marketplace, please contact and confirm your purchase with your Customer Success Manager or Aclaimant Support Team. Next steps will be provided around the configuration of this integration within your Aclaimant environment.