💡:Aclaimant's feature for filtering lists & saving custom filters for reports and more efficient navigation.
Before, searching and filtering lists made it easy to find particular items. With this latest feature enhancement, we've given you a way to save those filtered lists within Custom Views so you don't have to recreate those filtered lists each time you return. Aclaimant's list views are the primary way for you to interact with Safety, Incidents and their associated Claims, Tasks and Files.
Creating a custom view
By clicking on the '+' icon next to 'Custom Views', you have the ability to begin creating a new filtered list of results that can be saved to your account for future use.
Within this panel, you have the power to add as many filter options as you like by adding them and selecting the criteria you wish to focus on.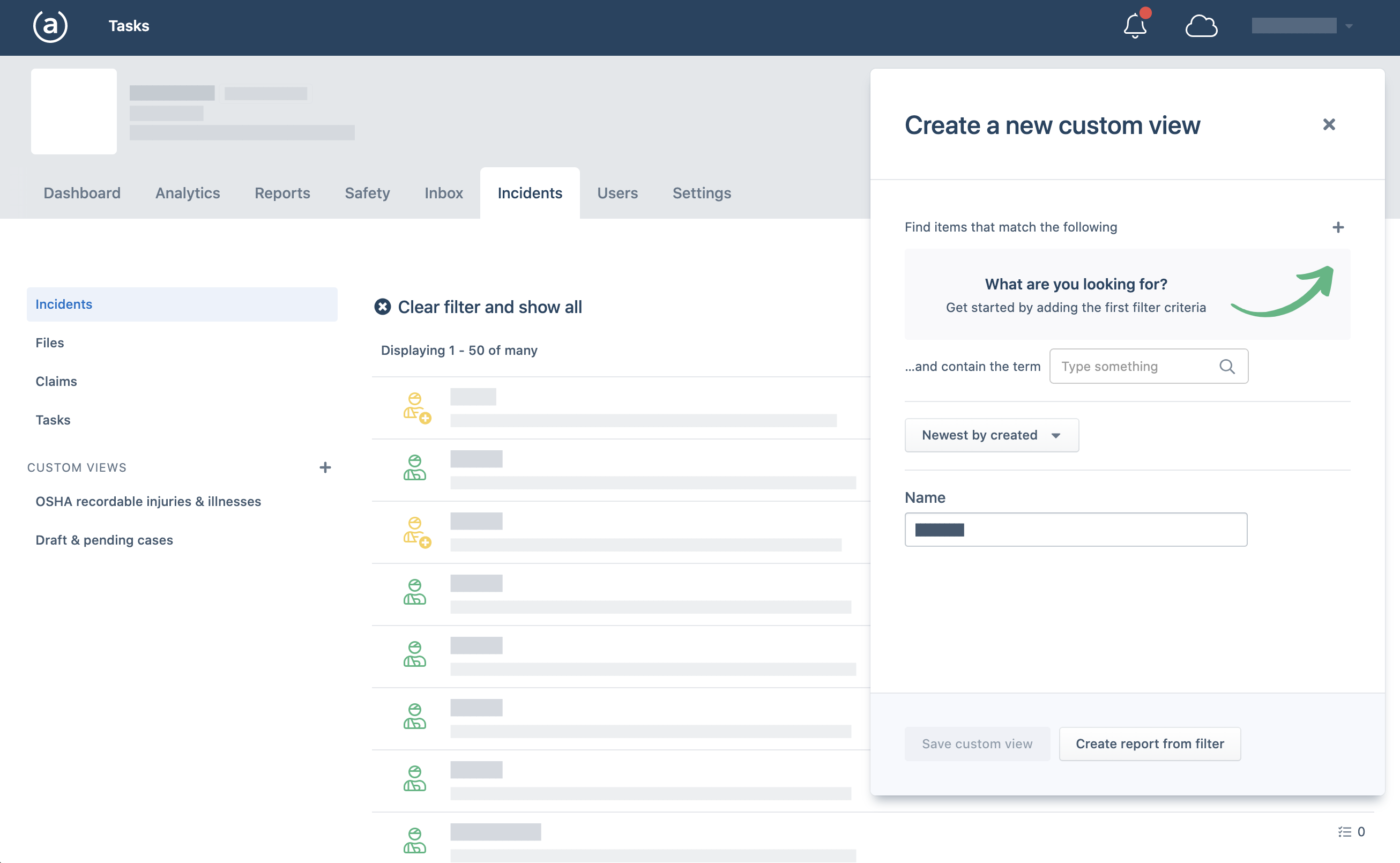 Custom views gives you the ability to filter your results by Data Source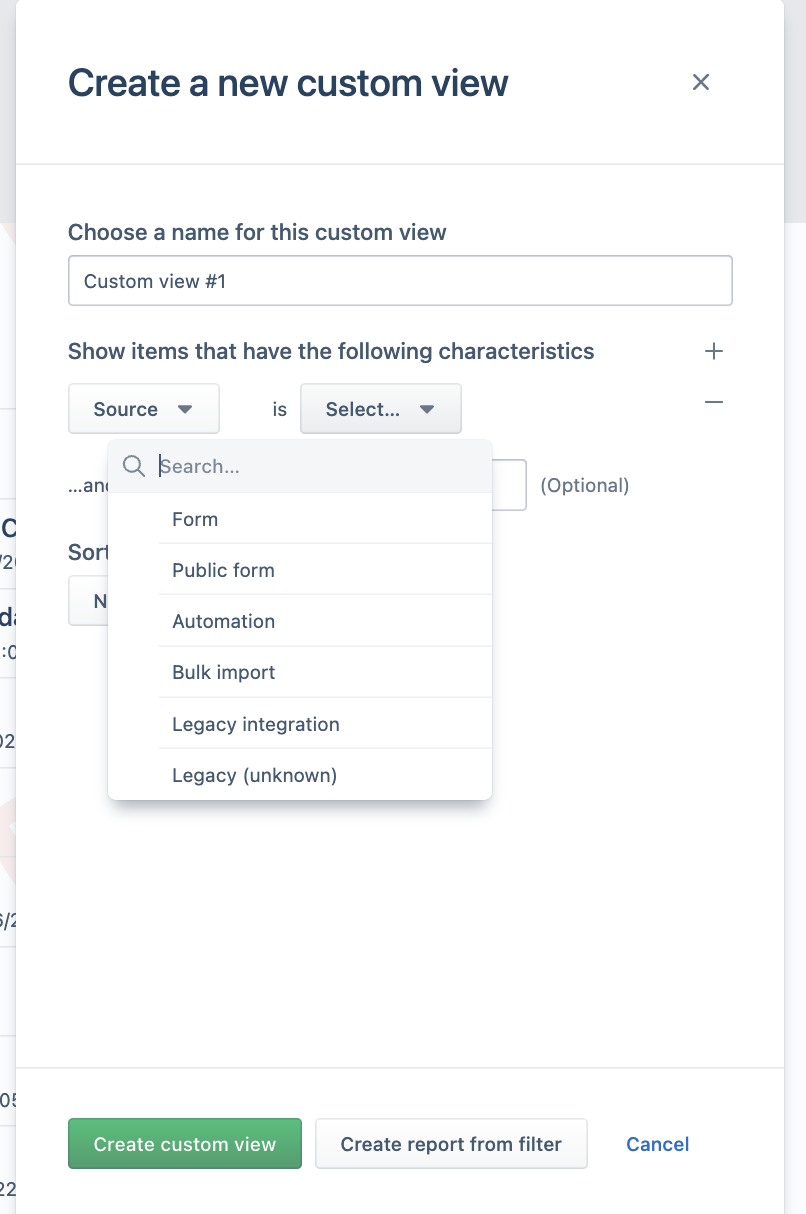 You also have the ability to include a search term if you want to filter the list even further.
Once you have your filters created, the new custom view can be given a name and saved to your account so you can return to it at any point to view the same filtered list of results.
How Custom Views Work
When creating a new custom view, it will be contextually based on the selected category. For instance, if you are on the 'Incidents' tab and viewing the full list of Incidents and create a new custom view, it will look for Incidents with the filters you apply. If you have selected Files within the 'Incidents' tab, you will be creating a custom view of Files.
*To generate a report from your custom view, please follow the link on How to Generate a New Report


Where Do Custom Views Exist?
At this time, custom views are accessible within the Incidents and Safety tabs. You have the power to create custom views for both Safety and Incidents along with their associated Claims, Tasks and Files.